You are here:

2019 Exhibitors
2019 Exhibitors

ACM (The Academy of Contemporary Music)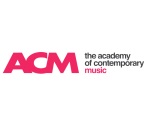 ACM is the UK's leading music industry education provider, made up of ACM Guildford, London and Birmingham. ACM has been training artists, musicians, producers and entrepreneurs for careers in the music and creative industries since 1995. With state-of-the-art facilities, world-class faculty and extensive connections within the music industry, ACM offers music programmes that develop students to their maximum potential.
---

Bug Off! by ARCTEC at the London School of Hygiene & Tropical Medicine
Have you ever wondered why mosquitoes seem to target you whilst your friends and family appear almost invisible to them?
Want to know more about this important vector, and the latest research and methods for insect bite protection?

Then make sure to pop by the Bug Off! stand and join our enthusiastic entomologists for mosquito myth-busting, plus test your attractiveness to live mosquitoes in our bug-friendly experiment.
Bug Off! is a travel health awareness campaign organised by ARCTEC at the London School of Hygiene & Tropical Medicine.

---

Broadband for Surrey Hills - B4SH
Broadband for Surrey Hills or B4SH is bringing hyper fast fibre optic broadband - "the fourth utility" - to the Surrey Hills. B4SH is a local, independent, not-for-profit Community Benefit Society (CBS), established in November 2017, run for and by the community, largely by volunteers.

The service is optical fibre to the premises (FTTP) - no copper wires, no poles, no elderly cabinets, no reliance on yesterday's hardware.
With this entirely fibre network B4SH provides a 1000Mb / 1 Gig up and down broadband connection. This is around 50 times faster than BT's standard broadband and 25 times faster than BT Superfast service. We are installing our fibre optic cable underground so there are no network performance issues associated with cables running overhead on poles.
Our network has started in Silent Pool/Home Farm area of Albury where we have our first customers. Building and running the network is funded by monies raised from investors. Funding comes from the sale of shares. Today's rural business can thrive only if communications are effective, reliable and affordable. B4SH provides tomorrow's network to solve today's network challenges. Learn more at www.gigupanddown.net/ or email enquiries@b4sh.org.uk

---

CampbellReith
CampbellReith is an independent firm of consulting engineers founded in 1960. The practice provides structural, civil, environmental, geotechnical, highways and transport engineering services from five UK offices as well as overseas.

CampbellReith has a reputation for producing imaginative, innovative and cost effective design solutions, we are recognised by our clients as a firm of innovative and pragmatic thinkers.
We have chosen to participate in Innovate Guildford again to help young students discover STEM opportunities and to encourage them to choose engineering as a career for their future.
At Innovate Guildford 2019 we will share experiences about the broad world of engineering and design, showing examples of our key projects and the people who make them possible. There will be a hands-on activity for younger visitors - come and visit us and have some fun!
---

Club Minecraft
Club Minecraft hosts Minecraft LAN parties on Saturdays from 10am-4pm.

It is a great place for kids to meet, play with each other, and learn from one another. Club Minecraft offers arguably one of the best Minecraft experience.
Club Minecraft's on-site servers are completely private, and are not accessible outside the local network created for each event. This is important because public servers often have inappropriate language and/or malicious people.
Players are free to build, play, and explore in custom maps no player will ever see online. Featuring unique structures, tasks and mini-games built by the staff, Club Minecraft game servers are constantly evolving.
---

ComputerXplorers - preparing children for a technology driven future
ComputerXplorers offers children specialist computing education in their own school or nursery, or in weekend or holiday camps.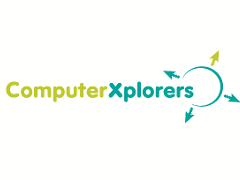 This may be in our after-school computing clubs, our creative computing theme days or our popular daily classes during the school day. Our philosophy is that a computer is a tool which can help you achieve great work, but it is not all that you need.
You have to bring imagination and a willingness to learn new things to each ComputerXplorers activity.
We have designed our own unique computing lessons to deliver a wide range of computing skills in a fun, innovative and engaging way.
ComputerXplorers provides fun and engaging quality technology and computing education for children from the age of 3 to 13 (EYFS, KS1, KS2, KS3). Each ComputerXplorers business in the UK is independently owned and operated. Here at ComputerXplorers West Surrey we operate across Guildford, Woking, Farnham, Aldershot, Farnborough and Fleet.
At Innovate Guildford we will be demonstrating 3 or four different activities including game design, robotics and 3D design and printing.
---

Creative Company - Life on Gorp

Creative Company is a group of young arts producers aged 15-25 that meet at G Live every week.

Join them on Life on Gorp as they journey to discover a brand new planet, under the guidance of the infamous Professor Pluto, and set out to help create life!
What kind of aliens should live there? And how will they all work together to build a community? With arts and crafts and googly eyes galore, get set for an adventure that's out of this world
Ages 5+ and their grown ups
On the hour and half hour throughout the day
FREE - Ticketed Ages 5+ and their grown ups
---

Enova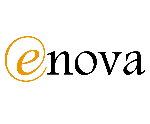 Enova is a digital agency that delivers high-quality results including combining storytelling and augmented reality to provide an enhanced experience, brining art and culture to life in museums and heritage sites. We work in partnership with museums and heritage sites to deliver unique, creative and meaningful content specific to their visitors. We make use of immersive technologies to facilitate the delivery of content via the free app, Musar.
---

Figment

Figment is a digital media production company that delivers creative content and cutting-edge technology.
Its award-winning team has a reputation for delivering top class creative work coupled with technical innovation, and has been delivering projects worldwide for nearly ten years.
From Computer Generated Imagery (CGI) to fully immersive Virtual Reality, the team blends art and technology with an innate love of storytelling to provide world class immersive experiences.

---

GSC
Established in 2006, GSC is one of the largest professional producers of live Shakespeare & workshops in Surrey. Our Education Department engages with over 4000 people, young and old, across the South East.

GSC Saturdays ignites the imagination of young actors (aged 7-18) in small friendly groups. Working with professional actors and stage combat instructors - many of whom have appeared in GSC productions - members play fun games, rehearse plays and learn more about the exciting world of theatre.

Working with GSC's own Assistant Director, Indiana Lown-Collins, our GSC SATS drama club has created an original piece of theatre inspired by digital technology. They have reimagined Twelfth Night and set it in the social media driven world of 2019; complete with Viola setting up a fake Instagram account, Orsino cyber stalking Olivia and the horrors of having no signal.

---

Horizon Imaging
Horizon Imaging offers a number of specialist photography and videography services to its clients across the South East of the UK.

Specifically, we offer aerial photography and videography using drones and a 50-foot telescopic mast, ground-based architectural photography, Matterport virtual tours (where you can click and drag around virtual environments on your computer), and promotional film production.
Founded by local businessman and University of Surrey graduate David Hogg, this stand is all about the technology that's changing the way aerial photographs and video are taken. David will also be delighted to answer questions from visitors to Innovate Guildford 2019 about what it's like to start and run your own business and be your own boss! For more information, please visit David's website at:
www.horizonimaging.co.uk
---

LC Energy

LC Energy hope to increase public awareness of the necessity of sustainability within innovation, encouraging an embrace of creativity and technical skill required for development, whilst maintaining an appreciation for the environment, and preservation of resources for future generations. We hope visitors of all ages will find our exhibition entertaining, motivating and thought-provoking, and look forward to seeing you there!
---

Media Molecule
Media Molecule video game development studio is based in Guildford in the UK, and a proud member of the PlayStation Worldwide Studios.

They are the creators of the multi-award winning games
LittleBigPlanet
,
LittleBigPlanet 2
,
Tearaway
,
Tearaway Unfolded
and are currently building the next generation of Play, Create and Share for PlayStation 4:
Dreams
.

Dreams is not only an inventive tale from Mm that winds through the imagination of a talented but troubled musician, it's also a collection of games and stories, all made with the easy-to-use, innovative tools they were created with. From games, art and films to music or anything in-between, Dreams gives players the ability to make what they want, hand-in-hand with other players from around the world.

---

Playrangers

The Playrangers are experienced play workers who run play sessions in Guildford's parks and open spaces.
Playranger sessions run every weekday during term-time. They are a great way for children and young people to get outside, be active and make new friends. Sessions are aimed at 5 to 12 year olds, with under-8s being accompanied by an adult.
'They will be making 'My Story Rocks', with everyone at Innovate Guildford. Come say hello and paint your future with the help from Playrangers.'

---

Sharp Shots at Innovate Guildford

Sharp Shots will be running fun and inspiring 45 minute workshops for kids, teens and parents throughout the day.
There will be photographic workshops to cover all photographic interests, from close ups to portraits along with action and drawing with light, everyone will learn a new skill to take home and use on their own camera or phone.
Nikon cameras will be provided to use during the free workshops too! Come and learn how to take great photos!

---

Surrey Libraries and Makerspace activities

Surrey libraries Makerspace STEM activities are accessible to all, encouraging learning, creative innovation and entrepreneurship, in support of a diverse, tech-savvy, sustainable and skilled community. Try out our Filmspace equipment and create a video, or write your own code to programme a Micro:bit. Find out more:
www.guildfordmakerspace.org.uk
---

Technics
Visit Technics to find out how we accurately laser scan the world around us and produce digital models of Land, Buildings and Underground Services.
Try operating survey instruments and set them scanning you and the building. Visualise and 'walk through' a real building in virtual reality.
---

The Pirbright Institute
The Pirbright Institute is a world leading centre of excellence in research and surveillance of virus diseases of farm animals and viruses that spread from animals to humans.

Did you know that two thirds of human viruses are transmitted from animals to humans, causing diseases like Ebola, Nipah and influenza? These are known as zoonoses. Three quarters of newly emerging viruses, previously unknown to infect humans, are also zoonoses.

As humans continue to encroach on rural environments and global travel becomes cheaper and easier we will increasingly have to contend with viruses previously confined to the tropics or remote areas spreading to more urban and densely populated parts of the world. We may also see new viruses emerging that are capable of causing disease in humans. Recent examples being SARS and MERS.
The Pirbright Institute's interactive exhibit at Innovate Guildford will explore the many factors that contribute to the emergence and spread of zoonoses, including the impact of climate change, and what we are doing to predict, control and prevent them.

---
The University of Surrey

The University of Surrey is a global community of ideas and people, dedicated to life-changing education and research. We are excited to be at Innovate Guildford 2019, showcasing some of the inspirational things we're achieving at the forefront of research and technology.

Stall 1: Nutrition and Health

Title: Food for Thought
What: Demonstration of the fats and salt found in every day foods and the science behind it, including debunking the myths around misleading advertising regarding fat content etc.
Stall 2: Physics
Title: Nanotechnologies and soft matter
What: Academics and students from the physics department will present ideas and concepts around Nanotechnologies - touch screen technologies, microbeads and solar cells. The stand will include interesting posters - aimed at a public audience. The researchers will be able to explain physics ideas and their research. There will be a range of exciting hands on activities to explain some concepts in nanotechnologies and soft matter.
Stall 3: Music and Psychology
Title: Tuning In
What: Music-based activity, demonstrating how music combined with technology can lead to large scale improvements in emotional wellbeing. Visitors listening to designated music selections via laptop and headphone will be able to 'Tune In' to what they feel while listening, whilst interacting with a game (which will also be shown on a large screen). There will be a life-size body silhouette with a sticky front and an emotion wheel for visitors to stick their emotions to in response to the music. This activity explores the science of emotions, the body and the brain, but also how music can be used therapeutically across the lifespan.
Stall 4: Fair Space Hub
Title: Fair Space Hub
What: An interactive stand designed to enable visitors to understand what robotics and artificial intelligence can do in space. Visitors will also be able to explore different scenarios for robots - how they could be used on a planet's surface, or whilst circulating in orbit, and even how they can help astronauts living in the Moon Village. There will be Lego for visitors to play with in order to build moon villages or bases and we will be giving away little astronaut, rocket and moon stress toys. There will also be posters for discussion. There may also be a space suit to look at and we will be giving details out about a Space Robot Competition for schools.
---

Vision TriTeQ

Vision TriTeQ is a division of Vision Engineering Ltd. TriTeQ
3
is a ground-breaking display technology which enables the user to view subjects in high resolution 3D without the need for awkward headsets.
TriTeQ3 is the latest technology development in a long line of Vision Engineering's 60 years in optical/digital innovation which helps users to see images in a unique and extraordinary display resulting in increased accuracy, productivity and efficiency.
Visitors to our Stand at the G Live event will be able to see this unique technology before its official release in the summer of 2019.