You are here:

Innovation Awards Sponsors
Innovation Awards Sponsors
Find out how to become a sponsor for Innovate Guildford 2018.
Sponsorship opportunities
We are currently looking for sponsors for Innovate Guildford, with a range of sponsorship packages available. Please get in contact with us at innovate@guildford.gov.uk to find out more.
Innovation Award categories:
Sponsors
Experience Guildford - sponsors of Innovation in Retail

At Experience Guildford, we work to serve our 600 levy payers and aim to provide the highest standard of delivery on the projects within our business plan. Here to make sure your time in Guildford is the best it can be, and then some.
There is so much more to Guildford town centre than its beautiful cobbled High Street. Whether you're seeking family fun, things to do, retail therapy, leisurely pursuits, places to eat, business opportunities or simply a great day or night out, we have lots to offer!
---
Charles Russell Speechlys - sponsors of Innovation in the Creative Industries Sector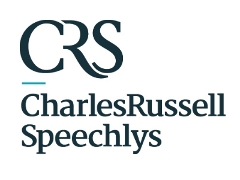 Charles Russell Speechlys is one of the largest law firms in the South East, providing legal services to both businesses and individuals from our office in Guildford.
We pride ourselves on delivering solutions and personal guidance supported by legal insight and commercial judgment, building successful and longstanding relationships with our clients.
The firm is a patron of the arts and a strong supporter of the local creative industries. It sponsors Guildford Shakespeare Company and also supports many creative industry community projects through its Community Fund.
By sponsoring the award for Innovation in the Creative Industries Sector, the company hopes to help more creative organisations gain recognition and exposure for the work they do. Whether they are fledgling games developers needing help taking their games to market, or entertainment organisations seeking to raise their profile and attract new audiences, awards such as this one play a part in making that happen.
---
Dunsfold Park - sponsors of the Sustainability Award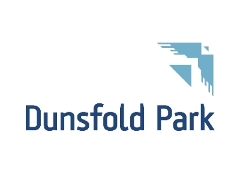 Dunsfold Park is an industrial complex on the site of Dunsfold Aerodrome. The aerodrome was a base for Canadian and Dutch B-25 Mitchell bombers during WWII, and for aircraft involved in the Berlin Airlift in 1949. It was subsequently used by Hawker Aircraft and BAE Systems to build combat aircraft, including the Hunter, Harrier and Hawk, until the factory was closed in 2000.
Dunsfold Park currently includes 500,000 sq ft of business space and has been rejuvenated from an empty shell to become home to some 100 firms, employing more than 800 people. The site has an active business community, including local firms providing a range of services to the surrounding area, such as electrical engineering, building contracting, printing, joinery and manufacturing. There are also global companies developing ground-breaking technologies on site, such as ocean temperature surveys, clean air systems, fuel cell technology and audio design and manufacture.
The estate is also home to the infamous Top Gear show and has acted as a backdrop to a number of small screen and Hollywood blockbusters, including Nanny McPhee and the Big Bang, Airbourne, Spooks, Come Fly With Me, World War Z, Casino Royale and the Da Vinci Code.
---
Gold-i - sponsors of Young Innovator of the Year (25 and under)
World-leading FinTech organisation, Gold-i is based at Surrey Research Park in Guildford and develops and owns the IP for a range of innovative software products that help retail FX brokers worldwide to make more, cut costs and reduce risk.
Tom Higgins, CEO and founder, set up the business in 2008 after spotting a gap in the market to enhance the capabilities of retail brokers, helping them to operate more effectively and profitably.
Under Tom's leadership, the company has grown from Surrey start-up to global market leader, with clients in over 15 countries. This year, Gold-i opened an office in China - its first office outside the UK - and is already experiencing significant growth in Asia.
Gold-i is renowned for ongoing innovation, continually pushing boundaries and disrupting a global industry. The company has won over 20 awards in recognition of its market-leading technology, strong leadership and business successes.
Gold-i was the first FinTech company nationwide to win a prestigious Queen's Award for Enterprise: Innovation (2014).
---
InterFocus - sponsors of Emerging Technologies 'Tomorrow's World'
For more than 25 years, InterFocus have been planning, designing, installing and refurbishing commercial labs for research suites, universities, hospitals and clinical facilities. Providing both off-the-shelf options and bespoke designs, InterFocus offer their services to projects of all sizes and scales.
Expert designers and project managers ensure clients receive the laboratory solutions to suit their specific requirements, available space and allocated budget. With their extensive experience, InterFocus are able to tailor the services to meet laboratory requirements at every step of the process.
A knowledgeable and friendly team will introduce you to all the design and installation options - from the latest materials and innovations to cost-cutting solutions. So, whether you have an existing laboratory that needs a refresh or are looking at a complete turnkey project for a new building, InterFocus has a laboratory furniture solution for you.
---
University of Surrey Student Enterprise - sponsors of Young Business of the Year

Related pages
Twitter feed
Follow