Have your say on arts development and public art
We would like to get your views on our draft Arts Development Strategy and Public Art Strategy. Please fill in our online survey to have your say.
Whether you are a resident, artist or community group, we want you to tell us what you think about the first drafts of our
Arts Development Strategy [1.65Mb] and
Public Art Strategy [1.53Mb] for 2017-2022.
Our online survey asks what you think about arts provision in Guildford and what would make you want to start doing (or do more) arts activities.
This strategy aims to give everyone the chance to take part in, or experience, great arts in our borough.
We are keen to hear from people of all ages.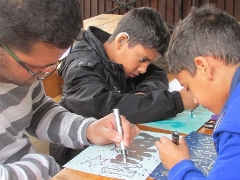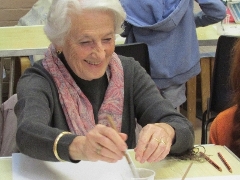 Online survey
The online survey will take approximately 10-15 minutes to fill out.
The deadline to complete the survey is Friday 28 July at 12pm midday.
Anyone taking part in the survey will be entered into a prize draw to win a choice of either:
vouchers for a month's free membership to Guildford Spectrum Leisure Complex - worth up to £50, or

tickets for G Live, The Electric Theatre, or any performances promoted by the Guildford Tourist Information Centre box office - worth up to £50.
You must enter your details if you'd like the chance to win.
Draft strategies
You do not need to read the strategies before completing the survey, but they are available to read if you would like to:
Arts Development Strategy draft 2017-2022 [1.65Mb]
Public Art Strategy draft 2017-2022 [1.53Mb]
We will use what you tell us to shape and direct the Arts Development Strategy and Public Art Strategy, which will be available December 2017 once they have been considered by the Council's Executive.