You are here:

Community partners
Community partners
Work with us and become one of our community partners.

Community projects
Take a look at our Community projects page to find out more about projects we have worked on in partnership with the community.
Working together
We want to get local people involved in helping to shape the content of the museum, planning for improvements and the activities we offer.
As part of this we are working with local partner organisations to develop community projects. These projects will offer new activities and provide more opportunities for people to get involved by testing new ideas and helping to create new experiences.
All the projects use our collections and the history of Guildford as a starting point. The organisations and individuals that are working with us are helping us to explore our heritage in different ways.
If you would like to discuss any projects or activities, please email or phone us using the contacts below, or drop into the museum in Quarry Street. If you would like to be kept informed of projects or would just like to give us your thoughts more generally, we'd also love to hear from you.
Please get in touch on 01483 444751, or email Heritage Services or write to Guildford Heritage Services, Guildford Museum, Castle Arch, Guildford, GU1 3SX.
Since April 2017, Guildford Museum has established links and relationships with the following organisations and individuals:
We would like to thank you all for your continued enthusiasm and contributions to the museum projects and our wider community programmes.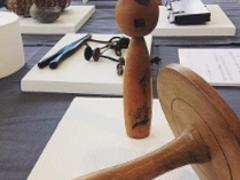 Read our latest museum blog...
Related pages
Translate
Twitter feed
Follow