You are here:

LABC South East Building Excellence Awards 2018
LABC South East Building Excellence Awards 2018
These awards are held every year and we put forward schemes that demonstrate excellent working relationships with our clients and quality work.
Our building control team attended the prestigious LABC South East Building Excellence Awards 2018 which took place at The Grand, Brighton where we celebrated success with our clients.
Jacqui Barr, Guildford's Building Control Manager and LABC Chair of the South East Region, gave the opening speech and welcomed over 350 guests to the ceremony including architects, agents, contractors, designers and representatives from local authority building control who gathered to celebrate brilliant building projects and individuals in the South East.
We were delighted to discover that Cherrycroft, East Horsley, were winners for the Best Individual New Home. David Parsons, Senior Building Control Surveyor who worked closely with KHF Associates Ltd on the project attended the event and joined them on stage to accept the Award.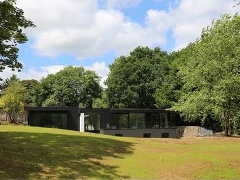 Skyridge, Peaslake were finalists in the Best Individual New Home category which is a fantastic achievement. The Project Team were Leathwaite Property Ltd, The Steven Barlow Partnership and Design Clarity Ltd.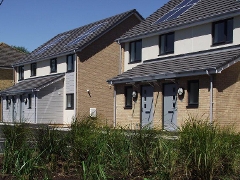 These were not the only finalists from Guildford as The Corporation Club, Slyfield Green whose project team were Francis Construction Ltd, PDP Architecture, Guildford Borough Council and BAQUS Construction and Property Consultancy and YMCA Guildford Foyer, Wharf Road whose project team were Sunninghill Construction Company, Liam Russell Architects and YMCA Downslink Group were other finalists in a highly competitive category.
We would like to congratulate all our finalists on some excellent projects.
Overall there were 15 winning and 7 highly commended projects and individuals.
For details of all the winners and highly commended entries, please see the LABC website.
Related pages
Translate
Twitter feed
Follow