You are here:

Winners of The Guildford Society's 2020 Design Awards
Winners of The Guildford Society's 2020 Design Awards
Take a look at the winners of The Guildford Society's 2020 Design Awards.
The Guildford Society will be holding a virtual Awards Ceremony later in the year.
Despite the impact of Coronavirus and building delays affecting some new buildings in Guildford, Peter Coleman, Chairman of the society's judging panel, said:"The panel was heartened by the high quality of the entries with a range of new developments and restoration projects happening in the Borough.
"The submissions demonstrated a range of good quality, contemporary architecture and sensitively designed extension works to existing buildings. All categories, apart from one, were well represented. Sadly, we had no commercial buildings that merited inclusion in the long list for judging. Our thanks to all who put forward properties for the Design Awards."
Judging panel
Peter Coleman (chair), Guildford Society.
Nic Allen, Guildford Society
Dr Stephen Baker, University of Surrey
Mary Branson, Sculptor
Anna Hummel, Guildford Society
Gerry Lytle, Guildford Society
Caroline Reeves, Guildford Borough Council
To see the projects that made the long list for awards, please visit the Guildford Society website.
Category - new public building
Award Winner
Guildford Crematorium, New Pond Road, Godalming, GU7 3DB
Architects: Haverstock Architects: nathalie.jardine@haverstock.com
Client: Guildford Borough Council.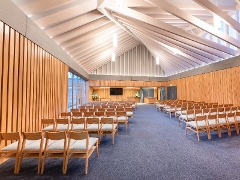 Category - individual house
Award Winner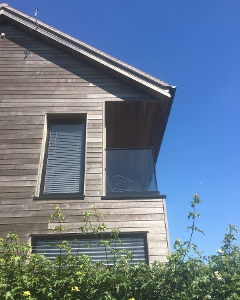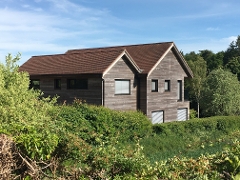 Commendation Award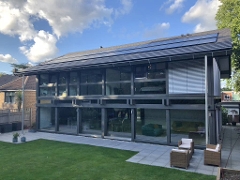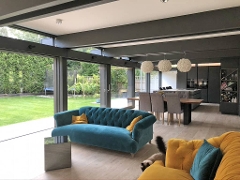 Category - multiple housing
Award Winner - small multiple housing
Foxfield, West Clandon, GU23 7BB
Architects: Omega Partnership
Client: Runnymede Homes, Mark Knight, mk@runnymedehomes.co.uk.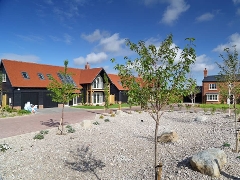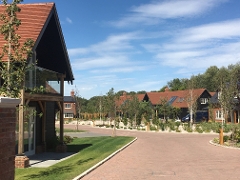 Award Winner - large multiple housing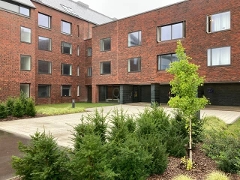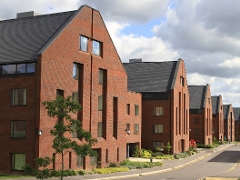 Category - restoration/refurbishment
Award Winner
St Nicolas Church Community Hall, Bury Street, Guildford, GU2 4AW
Architects: Nye Saunders Architects, Mike.Staff@nyesaunders.co.uk
Client: PCC St Nicolas Church.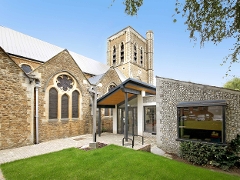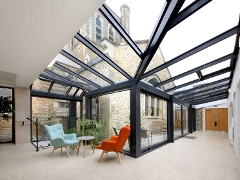 Category - public realm
Award Winner - civic building
Guildford Crematorium, New Pond Road, Godalming, GU7 3DB
Landscape Architect: Plinke
Client: Guildford Borough Council.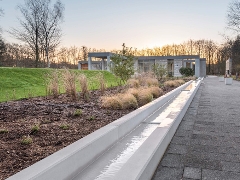 Award Winner - public building
The Welcome Building, RHS Garden, Wisley, GU23 6QB
Landscape Architect: Christopher Bradley-Hole
Architects: KSS Architects, nick.marshall@kssgroup.com
Client: Royal Horticultural Society.