MOD Employer Recognition Scheme Silver Award
Our support for the armed forces community has been recognised in our receipt of the Ministry of Defence's Employer Recognition Scheme Silver award.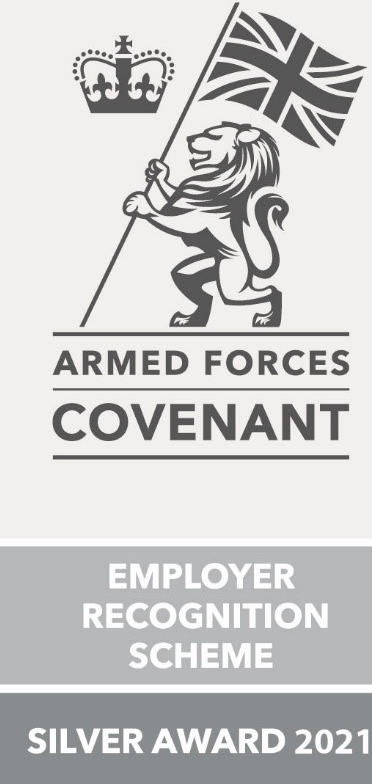 The Silver award shows that we provide exceptional support to Reservists, Veterans, Cadet Force Adult Volunteers, spouses/partners and the wider Armed Forces community as part of our commitment to the Armed Forces Community Covenant. The Covenant is a promise that we will support those who serve or have served in the Armed Forces and their families.

Our Armed Forces Champion, Cllr Tom Hunt says:

"I am delighted that Guildford Borough Council has received the ERS Silver award. Our borough is very proud of its links with the armed forces community and we give our full support to everyone who has served our country, and their families. This award honours our commitment to understanding and raising awareness of the issues affecting the armed forces community, and the sacrifices that they make.

"ATC Pirbright, one of the largest training centres in the British Army, was awarded the Freedom of our Borough, the highest award a Council can give, in 2017, in recognition of the outstanding contribution they have made to national life by providing first-class training for generations of young soldiers. The 4th Battalion of the Princess of Wales's Royal Regiment have also been awarded the freedom of the borough."

Our Guildford Community Covenant Panel, including councillors and military representatives, helps to support and raise the profile of the needs of the armed forces community. We offer flexible working hours to employees who are reservists, and an extra two weeks of paid leave per year to attend annual camps and other training. We also support their mobilisation if called up for full-time service.

In addition, we help veterans find new jobs and housing when they leave the armed forces, and have run play schemes for children of armed forces families in the Pirbright area.
Videos