Parish councils to receive £90,000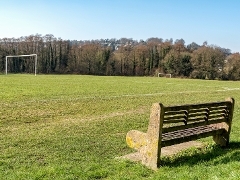 Residents across Guildford will benefit from £90,000 of funding from our Concurrent Functions Grant Aid Scheme (CGFS) which provides financial assistance to Parish Councils, as the Executive approved budget for the year 2022-23 last night.
Concurrent functions are services which both a borough council and the parish councils are empowered to undertake. The scheme provides financial support to many services in villages including allotments, commons, open spaces, playing fields, burial grounds and cemeteries, closed churchyards, parking, litter bins, seats, bus shelters, War memorials, public clocks, public toilets, leisure facilities and more. The scheme also supports environmental improvement undertaken by the parishes including CCTV and street lighting and IT equipment for administrative tasks.  
On Tuesday, the Executive approved the grant budget of £90,000, which will be confirmed by the Council at its budget meeting in February 2022. There were 33 requests from 17 of the 23 active parish councils, totalling £97,109. The sum was over budget and councillors agreed that the additional £7,109 would be met using the Parish Council Urgent Schemes Reserves. The budget was approved at this time to allow Parish Councils to assess their budget for the coming year.  
 Lead Councillor for Resources, Cllr Tim Anderson said: 
"All of our parishes are invited to bid for grants every year. Parish council taxpayers pay more than Guildford town centre taxpayers. They contribute towards facilities and services provided throughout the borough as well as extra facilities provided by their parish. For example, a parish pays for the upkeep of their own play areas, as well as those for which the borough council is directly responsible. The purpose of the CFGA scheme is essentially to address this 'double-rating' element. 
Parishes completed a detailed application form including estimates for each project. They also had to show how projects meet at least one of our corporate priorities as detailed in the themes in our Corporate Plan for 2021-2025 including homes and jobs, our environment and our community. This is to ensure the grants support our vision of a green, thriving town and villages where people have the homes they need, access to quality employment, with strong and safe communities that come together to support those needing help. The process is robust and fair, a panel of officers, including the Principal Planning Officer and Parks Development Officer assessed the bids to ensure applications met grant criteria." 
Parishes Representative, Cllr Julia Osborn, added: "This scheme really does make a positive difference to the lives our local residents. Parish Councils are a vital part of our local communities, with in-depth knowledge of the needs and preferences of residents."  
The minimum grant a Parish Council can request is £200. Parishes receive a maximum of 50% in grant aid towards any projects; the percentage is lower for any schemes over £10,000. Works must be completed by Parish Councils within two years and Parish Councils are required to formally acknowledge our financial contribution through branding or a notice.  
Our Concurrent Functions Grant Aid Scheme is not the only grant open to Parish Councils. We also provide the Local Council Tax Support (LCTS) grant, which compensates for the loss of council tax income from those properties in receipt of Local Council Tax Support.  
There is also a new way for community groups to raise money directly for projects.  
Deputy Leader of the Council and Lead Councillor for Community and Housing, Cllr Julia McShane, says: "We have recently launched our new crowdfunding scheme, Crowdfund Guildford. It gives residents the opportunity to pitch an idea, big or small, to get support and funding from local people and organisations who want to see the idea come to life. 
"While Parish Councils are not eligible to get funding through Crowdfund Guildford themselves, community groups can apply and we encourage the Parish Councils to support other projects in their areas." 
Join our online workshop on 6 December (12pm) to hear more about the funds available and receive specialist advice from the team at Spacehive who administer the platform for us."  
A full list of grants is on our website.  
Published on 26 November 2021