New Mayor and Deputy Mayor of Guildford selected for 2022-23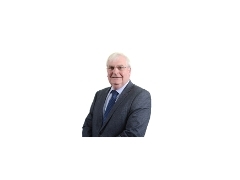 Councillor Dennis Booth and Councillor Masuk Miah were nominated to become the new Mayor and Deputy Mayor of Guildford for 2022-23 at Tuesday's Full Meeting of the Council.
Cllr Booth and Cllr Miah will not formally be appointed until May 2022 at the Mayor making ceremony in the Annual Meeting. The nomination is made in advance so that there is plenty of time for any training and to make any necessary adjustments to their personal and professional lives.
Councillor Dennis Booth is passionate about representing residents and making sure their voices are heard. Councillor Booth retired in 2018, following a successful career in ICT, with the last twenty years of his career in the cable and satellite industry. He and his wife Mary have lived in Guildford all their married life, including forty years living in Christchurch Ward. Councillor Booth is Vice-Chair of the Licensing Committee and is a member of the Overview and Scrutiny Committee and the Community Executive Advisory Board. He is also the Deputy Armed Forces Champion.
Councillor Dennis Booth, Nominated Mayor, said:
"I am humbled to be nominated to be Guildford's next mayor. It is an honour to be able to continue serving the community and I have been very grateful for all the support I have received throughout this last year as Deputy Mayor. I wish to pay tribute to the current Mayor, Councillor Marsha Moseley, who has worked very hard over the last two years during the pandemic.
"I expect it will be an exciting year with lots going on during what will be the Queen's Platinum Jubilee. There will be many community events to attend, and I look forward to meeting with many people who work so hard in their communities. There will also be lots to do to support recovery and help rebuild our communities and economy. I have no doubt we will all rise to the challenges ahead of us."
During his mayoral year, Councillor Booth aims to raise awareness of the charity, Challengers, as part of his charity work.
Councillor Booth adds: "My chosen charity for the year will be Challengers, who provide exciting and inclusive play and leisure activities for disabled children and young people in Surrey and the South East. I look forward to dedicating my fundraising efforts to support the brilliant work that the charity does."
Councillor Masuk Miah has lived in Guildford for 35 years and is well-known for his charity and community work across our borough, including working closely with the Guildford Bangladeshi and Indian community.
Councillor Masuk Miah, Nominated Deputy Mayor, said: "I am really looking forward to working with Councillor Booth and finding new ways to support our residents. After a challenging eighteen months, it's been fantastic to see our communities come together and support one another."
Published on: 08 December 2021