New Smoke and Carbon Monoxide Alarms for our Housing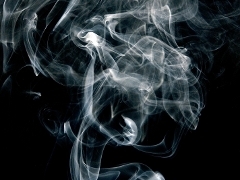 We are on track to meet the requirements of the Smoke and Carbon Monoxide Alarm Regulations 2022. This Government regulation will come into force in October.
The installation of these new alarms is a priority and work is already underway.
Over 1,100 of our properties have already received the new carbon monoxide (CO) detectors. Also, over 1,500 homes have received upgraded smoke detectors. Our proposed schedule of works means we prioritise high risk, multi occupancy properties. This planned upgrade will ensure our residents remain safe in their home.
Deputy Leader of the Council and Lead Councillor for Community and Housing, Cllr Julia McShane said:
"It is our job to ensure our residents are safe and happy in their homes. We are investing in our homes to make sure we meet the guidance and legislation issued by the government. We are currently delivering a wide programme of work. The upgraded CO monitors and smoke alarms are part of this. We have begun to:
upgrade and improve the fire alarms in communal blocks
upgrade and replace fire doors to meet increasing standards
carry out structural improvements to blocks ensuring we follow new and ongoing regulations
improve CCTV to help track illegal dumping of waste and anti-social behaviour
We are on target to have this work completed by October 2022."