Leader responds to the cost of living crisis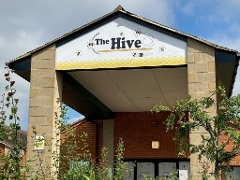 Our Leader and Lead Councillor for Communities and Housing, Cllr Julia McShane responds to the cost of living crisis affecting Guildford communities:
"The cost-of-living crisis is affecting Guildford communities across our borough. We are working hard to support residents. We also have a strong community network in our borough and local community groups are supporting neighbours.
"The Household Support Fund will soon be available again to those in need. Residents can apply for funding using a simple online application form. Those who are unable to access the internet can get assistance from the Community Services team with their application. We encourage all residents in need to get in touch if they need support via the Household Support Fund webpage. All applications are treated confidentially.
"Our community fridge and donation bank provide food, household items and clothing. All residents across the borough can access this service. The community services team can help residents access other community fridges and foodbanks in the borough. To help people who are unable to collect food parcels in person, we also provide a delivery service.

"The rising costs of energy risks placing many of our residents in fuel poverty. To help, we run a fuel voucher support scheme, in partnership with Warmth Matters. We are also offering The Hive as a warm space during working hours for those in need. A free cup of coffee or tea will be available. On Wednesdays, the team will be offering soup.

"We will work with our partners at Surrey County Council, voluntary, charity and faith organisations to further help our residents in need. We will signpost residents to the most appropriate source of support for their situation."

If you are a resident in need, speak to Community Services via: community.wellbeing@guildford.gov.uk or call 01483 444 150.
A statement about our response to the cost of living crisis was read on behalf of Cllr McShane at a meeting of the Council on Tuesday 11 October. Watch the statement on our webcast.
Further support and guidance on the cost of living
Published on: 24 October 2022