Changes to our on-street parking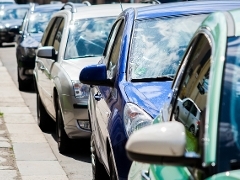 From 1 April 2023, Surrey County Council will be responsible for our on-street parking.
This will include:
the collection of parking payments
parking permits
parking bay suspensions and enquiries
We'll continue to manage all of our off-street car parks.
You can still pay for parking fines that are issued in Guildford and Waverley before 1 April 2023 on our website.
What happens after 1 April 2023?
If you need help with on-street parking, you should contact Surrey County Council.
We will not be able to help with questions about on-street parking after this date.