Arts development and public art
A public consultation in 2017, which gathered the views of residents, artists, community groups and people working in the arts, has helped to shape Guildford Borough Council's Arts Development and Public Art strategies. These strategies aim to harness the potential of the arts to make genuine and meaningful impact in the lives of our residents and communities.
The
Arts Development Strategy [2.83MB] and
Public Arts Strategy [2.89MB] give clear plans for the next five years, from 2018 to 2023, so we can provide opportunities to meet the needs of residents, customers and the community and increase opportunities for arts activities, partnerships and funding.
As well as raising the profile of the arts and highlighting how they contribute to health and wellbeing, society and the economy, the strategies will also help artists and organisations to plan fundraising and projects.
Public art helps create unique places where people want to live, work and play. Our public art strategy identifies key opportunities and includes guidance on how to work with artists to create great public art.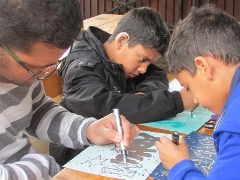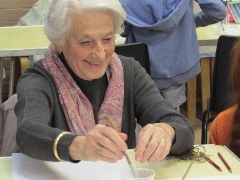 Action plans and reviews
A series of action plans have been created which will be reviewed with stakeholders every year.
Related pages
Translate
Twitter feed
Follow