Information for residents and businesses affected by Car Free Day
The following roads will be closed or partially closed from 7am to 7.30pm as part of Car Free Day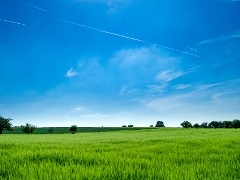 Full closure
High Street (from the barrier/ junction with Quarry Street)
Chapel Street
Tunsgate
Market Street
Partial closure
Upper High Street (both ways between North Street junction to Eastgate Gardens)
Hayden Place (between North Street and Martyr Road)
Chertsey Street (one way only between North Street and Martyr Road)
Chertsey Street (closed one way between Martyr Road and North Street)
North Street (one way only between Leapale Road and Chertsey Street)
North Street (closed one way between Chertsey Street and Leapale Road)
We have installed advanced road closure signs on the roads affected.
If you use one of these roads to access a car park, on street parking, or deliveries you will not have access between 7am and 7.30pm on 26 September. Vehicle movement will not be allowed on closed roads during this time.
Access for emergency vehicles will be maintained at all times during the closures.
If you are a zone D permit holder and you are affected by these closures, you will be able to park in a Guildford Borough Council pay and display car park for free between 6pm Saturday 25th September and 10am Monday 27th September 2021.
If you have any questions the best way to contact us is by email. If you are a resident please email parking@guildford.gov.uk or call 01483 444 544. If you are a business representative please email business@guildford.gov.uk
Videos