You are here:

Guildford Innovation Awards
Guildford Innovation Awards 2019
See the winners of the Guildford Innovation Awards for 2019!

The Guildford Innovation Awards have been designed to celebrate what Guildford does best - Innovate! They are independent and impartial and recognise the inspirational innovations across a spectrum of sectors in the borough building upon the theme of supporting Science, Technology, Engineering and Maths subjects.
Winners of the 2019 awards
Innovation in Retail
Winner: Mandira's Kitchen
Caring for the environment
Winner: Ben Luxmoore
Innovation in Healthcare
Winner: The School of Veterinary Medicine at The University of Surrey
Innovation in the Voluntary and Charity sector
Winner: Alcis
Innovation in the Creative Industries Sector
Winner: Play Well For Life
Emerging Technologies 'Tomorrow's World'
Winner: Technics Group
Young business of the Year
Winner: The Wiggly Line
Digital Marketing
Winner: Air Social
Shooting Star
Winner: Omar Ebeid
Most Outstanding Innovation
Winner: The School of Veterinary Medicine at The University of Surrey
Award categories
Innovation in Retail - sponsored by Experience Guildford. This award highlights businesses demonstrating successful implementation of change through innovation in retail strategy, products, procedures or technology.
Caring for the environment - sponsored by Dunsfold Park. Open to all innovations in the fields of engineering, science and technology that demonstrate a contribution to genuine sustainability or innovation across a number of sectors including but not limited to - the rural environment; energy-saving technologies; improving the quality of urban life.
Innovation in Healthcare - sponsored by The Whiteley Clinic. This award recognises research and development within animal and human health.
Innovation in the Voluntary and Charity sector - Sponsored by Tunsgate Quarter. This award is for an innovation by or for the voluntary sector, either designed or delivered by an organisation based in Guildford Borough, that addresses a genuine social need.
Innovation in the Creative Industries Sector - sponsored by Charles Russell Speechlys. Open to organisations whose primary function is the delivery, development or production of the arts or creative services. This award will recognise the contribution the arts industry makes to the economy and includes but is not limited to music, gaming and entertainment.
Emerging Technologies 'Tomorrow's World' - sponsored by Butt Miller. This award focuses on emerging and enabling technologies across all sectors of industry and areas of research. This is the category for inspirational solutions for tomorrow's challenges, recognising the best of a 'work in progress'.
Young business of the Year - sponsored by The HR Dept Woking and Guildford. This award recognises companies trading for less than 24 months by the closing date of the Awards. It highlights the most inspiring launch and early development of a technology, product or service.
Digital Marketing - sponsored by Red Hot Penny. This new award aims to showcase the digital marketing agencies, consultancies or in-house teams and their interactive campaigns, promotions, creativity, communications or content.
Shooting Star - sponsored by Polystream. An award for young people (maximum age 25) who demonstrate outstanding innovative talent or promise. Nominations will be accepted from the nominee, an associate or employer.
Most Outstanding Innovation - sponsored by Kyan. This award will be given to an individual, company, project or technology that most successfully demonstrates creativity and innovation.
About our sponsors
Experience Guildford - sponsors of Innovation in Retail
At
Experience Guildford
, we work to serve our 600 levy payers and aim to provide the highest standard of delivery on the projects within our business plan. Here to make sure your time in Guildford is the best it can be, and then some.
There is so much more to Guildford town centre than its beautiful cobbled High Street. Whether you're seeking family fun, things to do, retail therapy, leisurely pursuits, places to eat, business opportunities or simply a great day or night out, we have lots to offer!
---
Dunsfold Park - sponsors of Caring for the Environment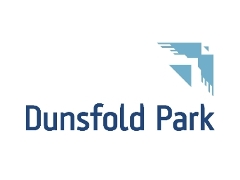 Dunsfold Park
is an industrial complex on the site of Dunsfold Aerodrome. The aerodrome was a base for Canadian and Dutch B-25 Mitchell bombers during WWII, and for aircraft involved in the Berlin Airlift in 1949. It was subsequently used by Hawker Aircraft and BAE Systems to build combat aircraft, including the Hunter, Harrier and Hawk, until the factory was closed in 2000.
Dunsfold Park currently includes 500,000 sq ft of business space and has been rejuvenated from an empty shell to become home to some 100 firms, employing more than 800 people. The site has an active business community, including local firms providing a range of services to the surrounding area, such as electrical engineering, building contracting, printing, joinery and manufacturing. There are also global companies developing ground-breaking technologies on site, such as ocean temperature surveys, clean air systems, fuel cell technology and audio design and manufacture.
The estate is also home to the infamous Top Gear show and has acted as a backdrop to a number of small screen and Hollywood blockbusters, including Nanny McPhee and the Big Bang, Airbourne, Spooks, Come Fly With Me, World War Z, Casino Royale and the Da Vinci Code.
---
Whiteley Clinics - sponsors of Innovation in Healthcare
Whiteley Clinics
are private medical facilities specialising in the treatment and research of varicose veins and other venous conditions, like thread veins, haemorrhoids, pelvic congestion syndrome and leg ulcers.
Our own continued research, audited results, inventions and new technologies used in varicose veins treatment have led to the development of The Whiteley Protocol®, a standard of excellence for the diagnosis and treatment of varicose veins.
---
Tunsgate Quarter - sponsors of Innovation in the Voluntary and Charity sector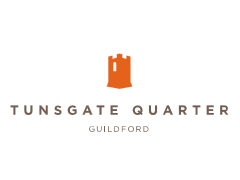 Situated between the historic cobbled High Street and medieval castle,
Tunsgate Quarter
is the most stylish place to shop, eat and meet in Guildford.
Set out over three levels, the retail line-up includes Loaf, Oka, The White Company, Cath Kidston, Lululemon, Sea Salt, Penhaligons, David Clulow, Nespresso and Bobbi Brown.
Restaurants include the world-famous Ivy, Vietnamese street food restaurant Pho and Cosy Club.
If you're looking to switch up your health regime, premium gym Fitness Space offers a fresh take on your traditional gym session.
---
Charles Russell Speechlys - sponsors of Innovation in the Creative Industries Sector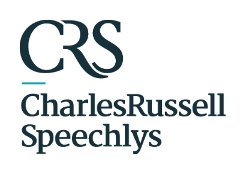 Charles Russell Speechlys
is one of the largest law firms in the South East, providing legal services to both businesses and individuals from our office in Guildford.
We pride ourselves on delivering solutions and personal guidance supported by legal insight and commercial judgment, building successful and longstanding relationships with our clients.
The firm is a patron of the arts and a strong supporter of the local creative industries. It sponsors Guildford Shakespeare Company and also supports many creative industry community projects through its Community Fund.
By sponsoring the award for Innovation in the Creative Industries Sector, the company hopes to help more creative organisations gain recognition and exposure for the work they do. Whether they are fledgling games developers needing help taking their games to market, or entertainment organisations seeking to raise their profile and attract new audiences, awards such as this one play a part in making that happen.
---
Butt Miller - sponsors of Emerging Technologies'Tomorrows World'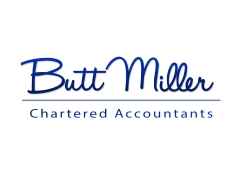 Butt Miller Chartered Accountants
are based in Camberley Surrey, providing accounting and tax compliance, advisory and planning services to Owner-Managed Businesses. To support emerging businesses, we also advise businesses on optimising and making claims for Research & Development Expenditure using the SME, RDEC and Patent Box reliefs, helping our clients access over £700k of funding to date. We are the preferred supplier of R&D advice to the Westmont Enterprise Hub at the University of West London and provide regular workshops on Research & Development Tax Reliefs to their incubation businesses.
Research and Development Expenditure doesn't always take the form of laboratory-based work and we are happy to talk to businesses about their projects to help them identify whether they are eligible for a claim.
---
Kyan - sponsors of Most Outstanding Innovation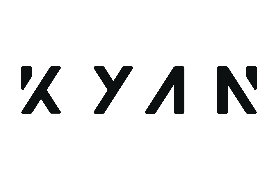 Kyan
builds bespoke digital platforms, apps and tools for organisations ranging from start-ups to multi-nationals. Current projects also include practical applications of AI and other emerging technologies, complex system integrations, web design and UX.
For over 15 years, Kyan has specialised in Ruby on Rails, a fast and robust way to prototype and build award-winning products for our clients.
---
HR Dept - sponsors of Young Business of the Year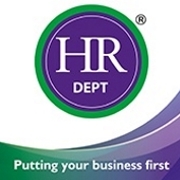 The
HR Dept Woking and Guildford
provides outsourced HR support primarily to small to medium sized businesses. We work with businesses to help them improve productivity and provide real return on the investment made in growing their teams. Our extensive experience enables us to support the whole HR lifecycle - but at a fraction of the cost of an in-house person or team. Our approach focuses on understanding the business strategy and we work with the business as a trusted advisor to devise the 'people strategy' by providing practical and pragmatic solutions.
---
Red Hot Penny - sponsors of Digital Marketing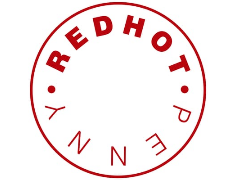 Red Hot Penny are a strategic and creative team of digital marketers with an outstanding ecommerce pedigree. We help ecommerce retailers and online brands who want to grow to identify and acquire customers, using data and insights to create the perfect strategy and deliver made-to-measure campaigns.
---
Polystream - sponsors of Shooting Star
Polystream
was founded in August 2015 by CEO Bruce Grove and CTO Adam Billyard, two industry pioneers with 50 years of combined experience. In "silicon-valley-style" they started off in a basement in Brighton, continuing to work on their vision - scalable streaming of video games and 3D applications via the cloud. Since then, and after finding investors who share their vision, they moved to Guildford and built a team of 21 people - continuously growing - around this technology.
Polystream is striving for a seamless user experience in 3D application streaming. With a growing 3D games and applications market, the increase of global cloud infrastructure, the immense power of GPUs and internet connections, the only obstacle to streaming interactive 3D applications via the cloud is scalability. Polystream has found the solution to this resource and cost problem with a patented and proven technology that leverages your GPU to give the best possible experience, with no downloads, no installs, just instant games and applications from the cloud.
Related pages
Translate
Twitter feed
Follow