You are here:

Specsavers Surrey Youth Games 2019
Specsavers Surrey Youth Games 2019
Congratulations to all those who participated in the Specsavers Surrey Youth Games Weekend!
Team Guildford came second overall in the borough fair play trophy, demonstrating the excellent sportsmanship of our players and coaches. Guildford fielded 23 teams in the Games weekend festival, bringing home gold in the under 16 mixed contact boxing competition.

We hope all our young people from Guildford enjoyed the free local activities as part of the pre-Specsavers Surrey Youth Games taster session programme.
If your child wishes to continue participating in their activity, please see below a list of local SSYG recreational and club/coaching exit routes.
The Specsavers Surrey Youth Games is the largest annual youth sports festival in Surrey, involving over 2,000 young people over the course of the games weekend. In the lead up to the games, Guildford Borough Council, in partnership with local clubs and coaches, provides free taster sessions in various activities across the borough. These sessions are beginner level for young people who want to try a new activity, make friends and have fun!
For more information please contact the Sport Development Officer by calling 01483 444265 or email sportsdevelopment@guildford.gov.uk
Activity in the Specsavers Surrey Youth Games 2019

Places young people and families can continue to play after the Surrey Youth Games

Recreationally

Club/coaching

Badminton

Pay and Play

Surrey Sports Park

Prices vary, dependent on times and membership - go to Surrey Sports Park - badminton for more details.

Prices based on non-members: court hire from £9.50

Spectrum

Prices from £7.50 - go to Spectrum sports and athletics for details on times and prices.

To book: Spectrum bookings.

Surrey Sports Park

Prices vary dependant on times, level and membership.

Prices based on non-members

Junior Badminton Courses 10 sessions from £66

Boccia

Currently no Boccia clubs in Guildford.

For details of Boccia opportunities in Surrey and surrounding areas, please use the Boccia England club finder

Boxing

Guildford City Boxing Club

For more detail on training and the club go to Guildford City Boxing Club:

First session £5 - and after that £15 membership required and £5 per session.

Football

Borough-wide

We have plenty of parks and green spaces across the borough, which are free to use. See our Parks page for more details.

Guildford Saints

Wildcat initiative girls, 5 to 11 years old Thursdays 4pm to 5pm Surrey Sports Park.

Guildford Saints Juniors - 23 teams, girls and boys from 7 -18 years old

For details of other opportunities in Guildford and surrounding areas, please use the Surrey FA club finder.

Hockey

Pay and Play

Surrey Sports Park

Junior Hockey sessions with Surrey Spartans - Sundays 9.30am to £10.30am. £5/session.

*no need to be a member

Team Surrey Spartans Hockey Club

Junior Surrey Spartans memberships

Judo

Spectrum

Beginners Junior Class - contact Dave Kennedy on 01483 612716 for more information.

Witley JudoClub

Pete Swettenham

Netball

Pay and Play

Guildford Netball Club

6 free weekly netball sessions starting Tuesday 18 June 2019 at Surrey Sports Park 6.30pm to 7.30pm. All ages from current year 4s to current year 9s.

Contact sally.bittner@hotmail.co.uk to register your interest before the start date.

Surrey Storm Junior Social Netball - fun, social and recreational netball. No coaching, just game play.

Guildford Netball Club

Training begins in September. Contact sally.bittner@hotmail.co.uk for further details of joining the club.

Running (Fun Jogging)

Guildford Junior Park Run, Stoke Park, GU1 1EZ.

Free 2K parkrun every Sunday 9.30am

Register to get a barcode and be timed each week.

Guildford and Godalming Athletics Club - for more information go to Guildford and Godalming Athletics Club.

Squash

Pay and Play

Surrey Sports Park

Prices vary dependent on times and junior membership - go to Surrey Sports Park - Squash for details.

Prices based on non-members:

Court hire from £9.25

Private coaching:

Rob Beaumont

Surrey Sports Park

Prices vary dependent on times, age and membership.

Prices based on non-members

Beginners Squash Step from £4 every Sunday 5.20pm to 6.40pm

Junior Squash courses from £68.20

Holiday Camps from £22.80

Table Tennis

Pay and Play

Spectrum

Prices from £5.40, go to Sports and athletics times and prices for more details.

To book, please call 01483 44 33 22 (option 3).

Guildford Table Tennis Associationhttp://www.gttl.co.uk/node/10

Contact: Tony Laws

01483 429284

Tennis

Pay and Play

Surrey Sports Park - court hire for families from £9.50

Borough-wide

Variety of tennis courts across the borough to hire to families for free or at a small fee - go to our Sports pitches and courts page to see what is on offer.

Ash TennisClub

Junior Membership from £22

Junior courses available from £5/session or 6 for £25

Contact Will Wheeler

Surrey Sports Park

Prices vary dependent on times, age and membership.

Contact Nick Ingham
Take a look at a video from a previous Surrey Youth Games weekend here: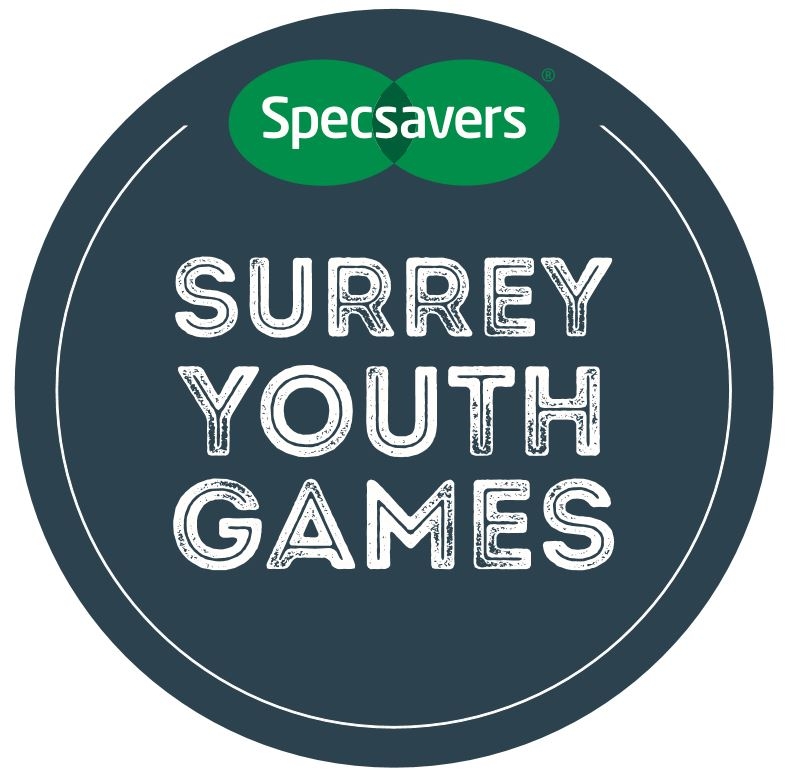 Translate
Twitter feed
Follow
Links