You are here:

Join our volunteering programme
We currently do not have any volunteering opportunities available.
Join our volunteering programme
Find out more about what's involved.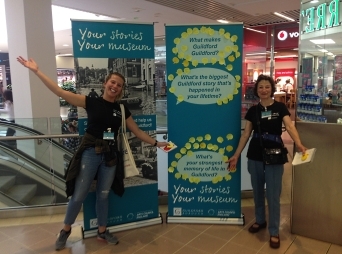 We value our volunteers - we couldn't do what we do without them. From greeting visitors and leading tours to assisting with workshops, activities and special events - every minute our volunteers give makes a huge difference.
We are constantly developing our work with the local community and this means putting on more events and activities, running new projects and undertaking more consultation with our visitors.
In return for your help, we offer experience in most areas of working in the museum and its collection. To join our volunteering programme you must be 18 or over.
Read the Celebrating Volunteers' Week blog post to find out more about what our volunteers do!
Why volunteer?
Benefits of becoming a volunteer:
it gives you the chance to meet people and feel part of the community

you will learn about Guildford's heritage

it will build confidence, knowledge, and transferable skills

you can gain experience for your CV

your help will make some of our activities possible and more visitor friendly
Time commitment
The amount of time volunteers can give varies. There is no minimum time commitment for helping with events or activities, it is usually once every few weeks.
Skills and experience required
You don't need to be an expert in our collections or local history - it's your enthusiasm we're after!

To help with public-facing roles, you will need to enjoy meeting people, have a sense of fun, be creative, and care about providing a great service to our visitors.

To help behind the scenes with exhibitions, you will need good writing skills, attention to detail and a methodical approach.
How long does it take to get started?
We have some paperwork to complete before you can get started as a volunteer, so it may take a few weeks before you can start. However, this varies depending on the work you'll be doing.
The first step is to invite you for an informal chat to let you know about various volunteering opportunities and to see what might be of interest to you.
Language skills
Don't worry if English is not your first language. We have many international volunteers helping at the museum.
One of the great things about being in Guildford is that so many people living, studying, or visiting here are from other countries.
Volunteering is a great way to practise and improve your English. It's wonderful when volunteers can speak to visitors in other languages!
Can I have a record of my volunteering?
We can provide a reference for anyone who has volunteered at a minimum of three events, but obviously the more you volunteer, the better we will get to know you and the more we will be able to say!
Volunteers who help during a specific project should discuss references directly with the project leader. For any students on placement from universities, we can provide a form of written record as dictated by your course leader.
''Actually, at the beginning, I thought that helping in the museum would be quite boring, but I was so wrong! The experience really changed my opinion - I loved it!''
University of Surrey student on volunteering placement, December 2017
Training opportunities
We organise introductions to different Heritage sites (Guildford House Gallery or Guildford Castle), departments, and collections. We also run other training sessions, for example, exhibition inductions, activity inductions, visual impaired awareness training and so on. These will be advertised when they're due to take place.
If your role requires specific training, for example, manual handling, object handling or customer service, this will be organised for you.
Travel expenses
We are currently unable to cover travel expenses.
Age restrictions
You must be 18 or over to get involved. We have no upper age limit.
Helping in different roles
We know that volunteers often want to learn or try new things and helping in one role will not prevent you from helping with something else. Some volunteers help with different roles at the same time, whilst others enjoy staying in one role.
We are grateful for the continued enthusiasm and professional advice that we receive from The University of Surrey Students' Union and Voluntary Action South West Surrey in supporting our volunteering programme.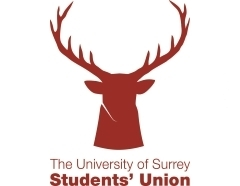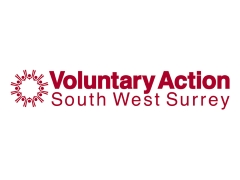 Related pages
Translate
Twitter feed
Follow
Contacts