Chilworth Gunpowder Mills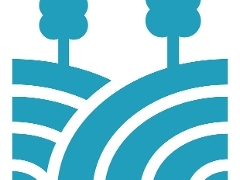 Visiting Chilworth Gunpowder Mills
Chilworth Gunpowder Mills is nestled in an area of unspoilt woodland in the Tillingbourne valley. It's a wonderful place for a peaceful walk and to explore the ruins of an industry from a bygone era.
During winter and wet weather the site can get muddy. Remember your wellies.
Location
Blacksmith Lane, Chilworth, GU4 8NQ
Vera's path pedestrian entrance is next to Chilworth Infant School, Dorking Road, GU4 8NQ
Lockner Farm entrance is along Lockner Farm Lane. This entrance links to the Downs Link long distance walking route
Parking
Chilworth Gunpowder Mills has limited parking. There are two visitor spaces opposite the Blacksmith Lane entrance.
Things to see and do
download our

Chilworth Gunpowder Mills leaflet

(PDF)

[3MB]

to learn about the history of the Gunpowder Mills. Paper leaflets are available at entrances
explore the remains of over 100 buildings
woodland streams
picnic area
paddle in the stream by Sam's snail sculpture
look out for wildlife on your walk
Follow the The Countryside Code


Conservation works
Chilworth Gunpowder Mills is classified as a Scheduled Ancient Monument (SAM).
we carry out tree works every year to protect the ancient monuments from damage
we manage weed growth on the monuments during spring and summer
volunteer groups help remove invasive plants. They also help clear vegetation along the waterways
A Green Flag site

Chilworth Gunpowder Mills is a Green Flag award winner. The awards scheme is the national benchmark standard. It recognises well managed parks and green spaces. To win, green spaces must meet high standards and have excellent facilities. For further information, and to find other Green Flag parks and open spaces, visit the Green Flag Award website.
Management Plan
For a copy of the site management plan, please contact the Countryside team directly at countryside@guildford.gov.uk