Community group action
Find out how to set up a Community Resilience Group in your area.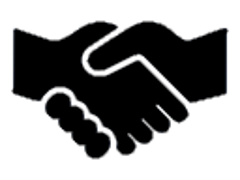 Knowing you can rely on your neighbours, and act with other people in the local community, can make all the difference in an emergency.
If you're interested in setting up a community resilience group, or already have a group and want help to work on an emergency plan, email info@appliedresilience.org
How can community groups help?
Flooding:
close roads and advise people not to enter flood water
help evacuate people to emergency help centres
promote recovery centre attendance
carry out a de-brief after flooding and review community plans
Utility outage
check on vulnerable people in the community and help them with shopping or getting medical supplies
encourage any vulnerable people in the community to sign up to Priority Registers
tell people about the 105 telephone number to ring for help during a power cut
carry out a debrief after the event and review your community plan
Severe winter weather
contact neighbours who might need help securing gates or garden furniture during heavy winds etc
check on vulnerable people living in the community, helping out with shopping or getting medical supplies
offer help clearing snow from footpaths or steps
carry out a de-brief after the period is over and review community plans