Alice in Wonderland activity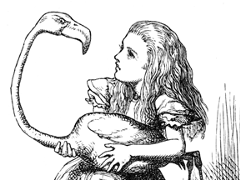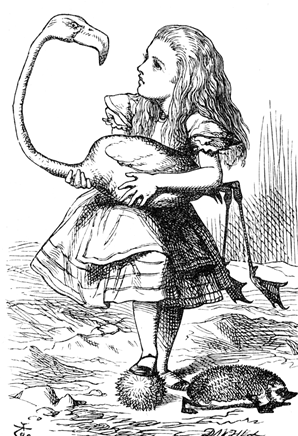 We would like to share some tips on how you and your family can have fun, learn and be inspired by Guildford's heritage at home!

Did you know that Lewis Carroll wrote 'Alice Through the Looking Glass' in his rooms at the White Lion Hotel in Guildford!
In our collection we have one of the books signed by Alice Liddell, the girl who inspired Carroll to write the stories.
Carroll's sisters lived in Guildford in a house called The Chestnuts, just around the corner from Guildford Museum.
Try out our activity sheets
Why not try our Alice inspired activity packs; they are free to download and print at home?
Word ladders - more difficult (Word doc) [56KB]
Mad Hatters Riddles Activity 2020 (PDF) [126KB]
Mad Hatters Riddles Activity 2020 answers (PDF) [127KB] (opens new window)
Word Ladders 2020 (PDF) [143KB] (opens new window)
Word ladder answers (Word doc) [453KB] (opens new window)
Mad Hatters Tea Party Games 2020 (PDF) [403KB]
Mad Hatters Tea Party Games 2020 answers (PDF) [409KB] (opens new window)