Find out about buying your council house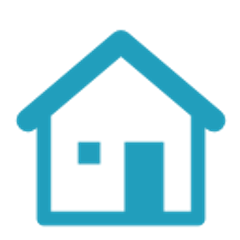 What you need to know
You might be able to buy your home at a discounted price if you've been renting your council or housing association home for at least three years. This is through the Right to Buy Scheme.
You may be eligible if:
you've had a public sector landlord (such as a council, housing association or NHS trust) for 3 years (it does not have to be 3 years in a row)
it's your only or main home
it's self-contained
you're a council or housing association tenant
Affordability
Buying your home is a big financial commitment. Check you can afford to buy your property before completing the application.
Valuing your property
It's a good idea to find out how much your home might be worth before applying.
You can:
get help with a valuation on the Right to Buy website

find a local estate agent who can value your property
Other costs to consider
There are costs that you need to consider when looking to buy your property, including:
stamp duty
surveys
solicitors fees
service, maintenance and ground rent charges if you are buying a leasehold property such as a flat
ongoing repairs and maintenance costs on your property
Discounts
You can get a discount on the market value of your home if you are eligible for the right to buy scheme.
The current discount is a maximum of:
£116,200 for London
£87,200 outside of London
Discount applies to applications served on the landlord by the tenant on or after 6 April 2022.
The discounts do not apply to applications made before 6 April 2022.
Applying for the right to buy scheme
To apply for the right to buy scheme you need to complete a RTB1 application form.
Once completed you will need to print, sign and return it to:
Right to Buy - Resources Case Team
Millmead House
Millmead
Guildford
Surrey
GU2 4BB
We will check your application and let you know if you have the right to buy your property. We will do this within 4 weeks of receiving your application or within 8 weeks if you have been a tenant with us for less than 3 years. A Housing Area Manager might contact you to discuss your application.
Withdrawing your application
You must write to us if you decide not to go ahead with your application.
What happens next?
Valuation and receiving an offer
Once we have accepted your application we will arrange for a valuation of your property.
We will also arrange for a surveyor to assess how energy efficient your home is and produce an Energy Performance Certificate.
We will then calculate the price of your property and send you a formal offer known as a Landlord's Offer Notice or Section 125 Notice.
This will be within 8 weeks for a house or 12 weeks for a leasehold property (such as a flat).
If you do not agree with the valuation of your property you can appeal to the district valuer.
Accepting or declining our offer
You must let us know in writing if you would like to accept or decline our offer within 12 weeks.
If we do not hear from you within this time we could offer you an extension of time. If we do not hear from you after that we can withdraw your application.
If you decide to accept the offer now is the time to:
arrange a mortgage or loan
arrange for a structural survey
appoint a solicitor to act on your behalf
Completing the sale of your property
Once you have accepted our offer we will instruct our solicitors to work with your solicitor to complete the sale.
The sale needs to be completed within four months of the date of the offer notice. If it is not we will send you notices to complete the sale.
If we do not hear from you within 8 weeks of these your application could be withdrawn.