Councillors call for time from Leader of the House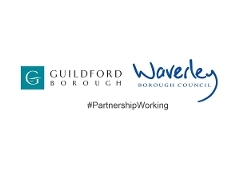 Council leaders at Guildford and Waverley Borough Councils have called on the Leader of the House of Parliament, the Rt Hon Jacob Rees-Mogg MP, to find the parliamentary time to allow provision for council meetings to be held remotely. Legislation to allow temporary provision was enacted in 2020, although this expired on 6 May 2021. It was subsequently explained that there was 'no time to bring in primary legislation to extend the provisions' due to the pressures on Parliamentary business.
During 2020, both councils successfully held remote meetings via Zoom and Teams, but now that the temporary provision has ended, councillors are required to attend meetings in person, in order to speak or to vote.
Cllr Joss Bigmore, Leader of Guildford Borough Council and Cllr Paul Follows, Leader of Waverley Borough Council, have written a joint letter to Mr Rees-Mogg and other senior Government ministers and local MPs to urge them to find the time to extend the provisions along with the various other emergency regulations that will be tabled in Parliament in the coming days.
The letter states that Covid infection rates within the councils' area are currently the highest they have been, and that many councillors are having to isolate through illness or contact with others who have tested positive.
The councillors argue that all the facilities to conduct hybrid meetings are in place, and that only by making provision for remote attendance can full democratic participation be enabled, and the risk of delays to decision-making be avoided.
Read the letter to Jacob Rees-Mogg MP (PDF) [101KB]
Published 9 December 2021