Shining a light on the planning process in a seminar for Borough and Parish Councils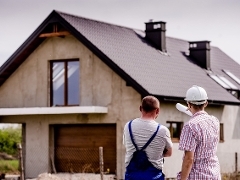 Last week our Planning Team, led by Cllr Tom Hunt, Lead Councillor for Development Management, held an online seminar with the Parish Councils to help them understand how planning development is managed in our borough. This is part of our ongoing work to improve openness and transparency and work closely with our partners and agencies.
Following suggestions from Parish Councils, the session covered many areas of Planning Development Control and Enforcement. This included how planning enforcement works, processes and Section 106 funding.
Councillor Tom Hunt, Lead Cllr for Development Management, said: "The online seminar was a great opportunity to discuss many high priority development and planning areas for residents. Officers explained processes, shared challenges and frustrations and answered questions from parish councillors. By sharing the nuances of the planning process, we hope that it will be easier for Parish Councils to support residents.
"As with the rest of the country, we've been receiving a higher level of applications since mid-2020. With increased demand has come delays and we have not been able to provide our usual level of service. Last year we temporarily suspended our pre-application service to help us meet the demand, and although we are still working through the backlog of applications, we are getting back on track."
Ian Symes, Chairman of Effingham Parish Council, added: "It was a very successful meeting. I would certainly vote for these meetings to be held regularly as it does give parish councils a forum to speak directly to officers and members."
Published on: 14 January 2022