Increasing social housing in our borough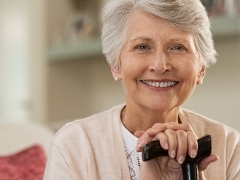 We want to give our residents the housing they need, and to help achieve this we are increasing the number of affordable homes that are being provided both directly by the Council and by working in partnership with Housing Associations.
Deputy Leader of the Council and Lead Councillor for Community and Housing, Cllr Julia McShane, said:
"Providing suitable housing is a top priority for us and we've proposed a significant investment of £24.5 million to improve our existing properties. As well as this we are planning an initial investment of £142 million to go towards developing and buying new housing, with more schemes being planned.
"Our Capital and Investment Strategy recommends that we move forward with a number of the affordable housing schemes on our provisional programme. This will help boost the social housing in our borough.
They are:
Foxburrows Ave, Park Barn - 40 homes
Roundhill Way, Park Barn - The redevelopment of 2 blocks of flats
Rear of Manor House Flats, Tongham -11 homes
Clover Road - 8 homes
Rapleys Field, Pirbright - The replacement of prefabricated housing that has reached the end of its life
Garden Land, Dunmore - 2 new affordable homes
Banders Rise, Guildford - Redevelopment of bedsits and a new house.
Land adjacent to 27 Broomfield - a 3 bedroomed home.
Garden Land, Wharf Lane, Send - a 3 bed home.
Garden Land, 108 Georgelands, Ripley - a 3 bed home.
"We're moving forward with developments at Guildford Park Car Park and Weyside Urban Village, which will include some affordable housing. This is in addition to the work we are doing with Housing Associations."
Lead Councillor for Resources, Tim Anderson, said:
"This programme will be partly funded from the money we have received from selling council homes under the Government Right to Buy legislation and is supported by our proposed Right to Buy Retained Receipts Policy. This policy will help to ensure effective use of that money so we won't have to return it to the Government.
"We are also buying affordable housing 'off plan' from developers for tenants to rent with 8 currently being built. We have also bought back 11 properties formerly sold under right to buy and are working on number of other opportunities to buy property within the borough that are suitable for tenants.
"Providing homes for people in our borough is really important and these plans will help us develop as many new council-owned properties as possible and meet our strategic priority of providing housing that people can afford."
All housing and housing led regeneration projects will be developed and funded through our Housing Revenue Account."
These proposals will be put to the Budget Council on 9 February.
Published on: 08 February 2022