Consolidation of day care services approved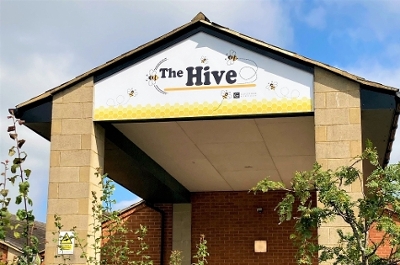 The Executive has agreed to consolidate the provision of day care services at The Hive in Park Barn to provide a better service for our older people across the borough. The Hive is an intergenerational community space that everyone can use and feel welcome.
In support of the consolidation of services at the Hive, the Executive agreed to look at working with our community partners to provide lunch activities for residents at Japonica Court in Ash to help promote social interaction for the residents.
These recommendations were supported by the Service Delivery Executive Advisory Board.
Cllr Julia McShane, Deputy Leader, said:
"In September last year we asked local people, users of our day care services, and Adult Social Care what they wanted in our Older People Services consultation. This has shaped our recommendations for the Shawfield Day Centre and proposals to provide day care services for the elderly now and in the future."
"Any loss of service is obviously regrettable, but by consolidating services at The Hive and closing the Shawfield Day Centre, we're confident that we'll still be able to offer high quality services while facing restricted finances.
"When day centre services were allowed to start again after lockdown, we concentrated our care at the Hive. We offered all clients of Shawfield Day Centre the opportunity to use The Hive, including free travel through our community transport service. Most of these customers have told us that they are satisfied with the service and have benefited from facilities not previously available to them, like the on-site hairdresser and podiatry treatments. We were able to respond to different needs, creating a quiet space for vulnerable customers to use, which has been particularly helpful for those living with dementia.
"The Hive has the capacity to welcome all the Shawfield Day Centre clients and with better facilities and services available than at Shawfield. And by consolidating staffing, we are sure that they will benefit from the excellent ongoing support and care at The Hive.
"I am pleased that we're also looking to provide lunch in the Benson Room at Japonica Court in Ash. This will be much more convenient for those residents who used to visit the Shawfield Day Centre for their midday meal."
The Executive also agreed that the future use of the Shawfield Centre should be looked at, and options scoped for their consideration. One of the options the Executive would like to be included is for an external organisation, such as a parish council, charity or local enterprise, to take over running of the centre.