Local Plan part 2, submission to Secretary of State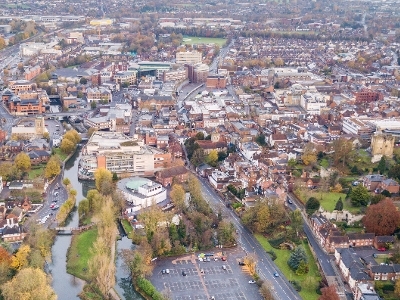 The Full Council agreed to submit our draft Local Plan to the Secretary of State at last night's meeting. An independent Planning Inspector will now be appointed to examine the plan and assess whether it meets all legal and national policy requirements.
This follows on from our second consultation that we carried out at the start of the year on the second part of the local plan. This is an important part of the legal process that all local plans must follow. The Planning Inspector will consider all the comments that were made as part of that consultation in deciding whether any further changes are necessary to make the plan 'sound'. In doing so they will invite further comments from the public and other interested parties on specific policies. It is also likely that some hearing sessions will be required to discuss certain topics. If the Inspector considers that some 'main modifications' should be made to the plan then these will be subject to a further consultation period giving everyone the opportunity to make their views known.
Leader of the Council, Cllr Joss Bigmore said: "The draft Local Plan, and all the policies that it contains is so important. We get to set the standards that developers have to meet. Our proposed policies cover topics such as heritage, biodiversity, climate change, design, infrastructure and transport. Last night, after another full discussion on the plan and its impact, councillors voted to submit it to the Planning Inspector.
"We declared a climate emergency in July 2019 and we are already taking bold actions to tackle climate change. We already have strong requirements for carbon emissions for new builds, which are 20% better than the national requirement. The Draft Local Plan builds on this by addressing energy efficiency and embodied carbon, adapting the built environment to expected climate change impacts and supporting renewable and low carbon energy developments in the right places. We are working with developers toward fully electric, gas-free buildings that will eventually become zero carbon. This is ahead of a national proposal to ban gas boilers in new dwellings in 2025. The draft Local Plan is also proposing to require at least 20% Biodiversity Net Gain on development sites which is higher than the incoming national 10%.
"Our policies also follow sustainable practice by prioritising total energy efficiency. It is better to use less energy than increase the amount of low carbon energy created with more solar panels. Our proposed policies require improved design and construction, better insulation, and efficient heating and lighting.
"To get the maximum benefit from these policies, it is our priority to adopt this plan as soon as we can so that we can give them full weight when determining planning applications and achieve the highest quality development that we can."
Sarah Jane Chimbwandira, Chair of Surrey Nature Partnership, said: "Surrey Nature Partnership looks forward to working with local partners to deliver clear and measurable benefits to biodiversity in the borough and reverse the decline we have seen over many decades. We hope that the minimum 20% biodiversity net gain that is being proposed will become the new standard across the whole of Surrey."
Once adopted the draft Local Plan will, together with the adopted Local Plan: Strategy and Sites (LPSS), fully replace the policies that still remain from the existing Local Plan 2003.
Published on: 10 June 2022