Crowdfund Guildford launches new funding round to support local projects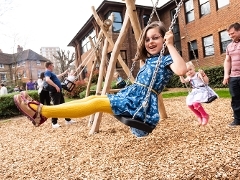 We have launched a new funding round as part of our digital crowdfunding initiative Crowdfund Guildford. This in partnership with Spacehive. The platform helps us support residents with their projects so our communities are more vibrant and connected.
Crowdfund Guildford is our community crowdfunding platform that is only for Guildford. You can pitch your idea, big or small and get support and funding from local people and organisations who want to see your idea come to life.
Crowdfund Guildford is an initiative that gives local residents the chance to get money to fund community projects.
We have allocated a total of £100,000 to the programme, with up to 50% available from us per project to boost their funding target. The deadline to put forward your idea is 28 September 2022.
Alongside Spacehive, we will hold a workshop to discuss your project ideas on 13 July 12:00. To register, visit Crowdfund Found news and events website.
We pledged over £4,000 for 8 community projects. This includes the Surrey Care Trust 40th Birthday Concert and Inclusive Family SEND Festival.
Rachael Hurton, from Inclusive Family SEND Festival said: "We are very grateful to Guildford Borough Council, thank you so much. Fun dance and yoga classes make a real difference to children and young people. These activities boost fitness, well-being and encourage children to make new friendships. Our Inclusive Family SEND Festival at Guildford Spectrum is run by industry professions. It is for children and families to have fun together in a safe and supported place. We'll have exciting activities to enrich their daily lives, such as exercises to do at home."
Councillor Julia McShane, Lead Councillor for Community, said: "We're excited to launch our second Crowdfund Guildford funding round with Spacehive. I can't wait to see the range of ideas that our communities put forward. Local people understand the challenges and opportunities in their local area. Crowdfund Guildford puts them - and their ideas - in the driving seat.
I'm also calling on companies and organisations that care about Guildford to join us. Please join us and offer your support to project ideas. It can be through funding or in kind, so we can turbocharge the success of local campaigns. The more people that get involved in Crowdfund Guildford the more inspiring local places we can create together."
Published on: 14 June 2022