Claim your £150 energy rebate now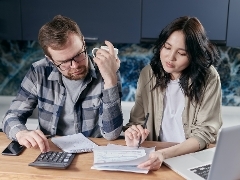 In February we announced how council tax payers living in a band A to D property would receive a tax energy rebate. Since May we have paid this rebate to 21,000 eligible households. But almost one in three households in the Guildford borough have yet to apply.
On the whole these are people who do not pay by direct debit. The rebate is available to help households living in a band A to D property with rising energy costs.
"We want everyone who is eligible to receive this payment as soon as possible," says Leader of the Council, Cllr Joss Bigmore. He assures local residents "I understand how vital this support is to help with the rising cost of living. If you are unable to apply online, we will take the rebate payment off your council tax bill. You will then receive a new bill in due course."
If you decide to apply for the rebate you must apply online rather than by phone, email or in writing. You will need:
the council tax account number as shown on your bill
your date of birth
a bank statement which shows your name, address, bank account number and sort code
Things to remember:
the £150 one off payment is for households living in council tax bands A to D
households do not need to pay back the council tax rebate
the rebate is usually paid within 10 days of applying
you are still entitled to the rebate if you receive Local Council Tax Support. This is the case even if your council tax bill is less than £150
Apply for the £150 energy rebate
Published on: 29 June 2022