Find out if you are eligible for a discretionary Energy Rebate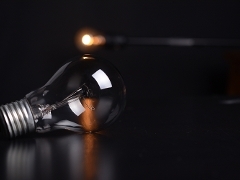 For property bands E, F, G and H.
Lead Councillor for Resources, Cllr Tim Anderson explains:
"We know some residents in these higher tax bands are experiencing financial hardship. The discretionary energy rebate is aimed at helping those people most in need.
For Strand Two energy rebates, we need people to apply online before the deadline. This will enable us to assess all the applications more quickly. Payments will not be more than £150 and may be less. This is because the amount of the award is relative to the number of successful applications. Please check your eligibility before applying.
Strand One applications can stay open a bit longer because we know how many people are eligible to apply. They will receive the £150 tax rebate."
Find out full details of the discretionary rebate scheme
Published on: 22 July 2022