We pledge close to £10,000 to four local crowdfunding projects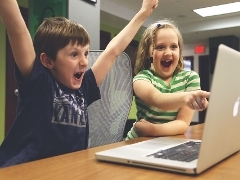 Protecting a community garden eco hub, celebrating disability art, a decorative Christmas lantern display and creating an exhibit appropriate for school children for fun, engaging educational tours are among the ambitious projects we support.
Project creators have been drumming up support from their communities. So far in this round, we have responded by pledging almost £10,000 to help the projects meet their crowdfunding targets.
The recent projects we have made pledges to are:
Community Garden Eco Build Meeting space by Guildford Environmental Forum
Celebrating Disability Art in community by Artventure Trust Ltd.
Halow's Night of Light - Christmas event by the Halow Project
Wanborough Great Barn school tours by Wanborough Barn Committee
The projects are all raising money as part of our scheme Crowdfund Guildford. This is our programme run in partnership with Spacehive. As part of this initiative, local residents and groups with an idea to improve their community have the opportunity to gain funding with help from Spacehive's crowdfunding platform.
We have allocated a total of £100,000 to the programme. We will pledge up to 50% or £5,000 per project to boost a funding target. The projects must hit their targets to bring their idea to life. Anybody can get behind the projects, with pledges starting at £2.
Leader of the Council and Crowdfund Guildford Ambassador, Cllr Julia McShane said:
"The last year continues to be tough for our communities. Community groups are key in building community resilience and wellbeing. That is why it is so inspiring to see community projects getting involved as part of Crowdfund Guildford. We can't wait to see what the next round of projects will bring.
"I'm also calling on everyone that cares about our communities to join us. Offer your support to these local projects so we can boost the success of locally led campaigns. It can be through funding or supporting project campaigns. The more people that get involved, the more inspiring local projects we can create."
Vice Chair of the Guildford Environmental Forum, Adrian Thompson, said:
"Guildford Environmental Forum (GEF) are delighted that Guildford Borough Council have pledged. They have given us £1,303 to the Community Garden Eco Build Meeting Space crowdfund. It means we met our target of £4,000 and will mean that the project will complete on time, in the Summer of 2023. It will be an amazing community asset. It will provide an all-weather meeting place, classroom and shelter. More groups will now be able to access the garden too. The garden will raise awareness of habitat conservation. It will also educate communities on local food production and building techniques. We strive to provide a beautiful wild space for wellbeing."