Grass cutting, shrubs and weeds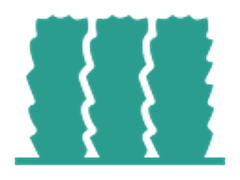 Grass cutting
We cut and maintain grass on Guildford Borough Council owned land. We also cut and maintain highway grass verges on behalf of Surrey County Council.
In total we maintain over 3.8 million square metres of grass across Guildford.
Council owned land
We cut the grass in council owned residential areas. These areas include communal gardens, roadside verges and green spaces. We carry out up to 10 cuts per year. Our grass cutting season runs from March to September. Final cuts can take place as late as November if the weather has affected our cutting schedule.
We cut our parks and open spaces up to 15 times a year. This allows for sports, events, and recreation activities to take place.
We leave some areas of grass to grow wild. Guildford has increased its number of wildlife areas over the last few years. This is to protect and enhance local pollinator populations.
Wildlife areas are carefully considered. We ensure that safety is maintained along roads and pathways and too avoid creating potential fire hazards.
Surrey County Council owned land
We cut some roadside verges on behalf of Surrey County Council. They classify their highway verges as 'urban' or 'rural' depending on the location.
Urban
These are verges along roads with a 30 or 40 mph speed limit. We leave the arisings over the cut area. Grass verges in urban areas are cut up to seven times a year. We align our urban grass cuts with our council owned land cuts.
Rural
These are roadside verges along roads with a 40 - 60mph speed limit. We aim to maintain the natural growth of grass and wildflowers where it is safe to do so. This is for the benefit of pollinators. In rural areas, we cut the highway verges twice per year with a focus on sightlines at junctions.
Highway works
We are also contracted by Surrey County Council to cut highway verges along major routes. These include the A31, A331 and A246. A lane will be closed to safely carry out these works. Surrey County Council manage these highway works.
Highways England maintain highway verges on the A3.
Hedges and shrubs
We maintain shrubs & hedges on Guildford Borough Council owned land. These include our parks and open spaces, residential areas and communal gardens. We also maintain some shrubs and hedges on behalf of Surrey County Council.
Hedge cutting is generally carried out between September and February. We are unable to start our hedge cutting programme until bird nesting season has ended. Bird nesting season is from March to August.
Weeds
We carry out weed control on Guildford Borough Council owned land. We also manage weed growth on Surrey County Council highways and adopted footways. Weed control helps create safer public spaces and highways. It also prevents the spread of invasive plant species.
Residential roads in the borough are treated twice a year, once in the spring and again in late summer. Application is timed with weed growth for greatest control
The active ingredient in the weed treatment we use is Glyphosate. This has a very low toxicity to humans, animals and insects and is approved for use in areas open to the public. We minimise the amount of chemical used by adopting spot treatment methods. Operators will treat an individual plant only. Spraying units use sensors to detect the individual weeds and apply the treatment.
Our parks team use cultural methods at some of our sites. These include hand weeding and hoeing. We also jet wash our playgrounds safer surfaces.
Report overgrown grass, shrubs or weeds
Guildford Borough Council
You must give clear details about the location of the problem. If the location is not specific enough for us to find, or the vegetation is on privately owned land, we won't be able to help you.
You can use what 3 words to provide an accurate location of an issue. What 3 words has divided the world into 3 metre squares and given each square a unique combination of three words.
Report overgrown grass, shrubs or weeds on Guildford Borough Council owned land
Surrey County Council
Report overgrown vegetation not on Guildford Borough Council land and along highways to Surrey County Council.