Formal advertisement of parking proposals
We are conducting an on-street parking review in partnership with Surrey County Council.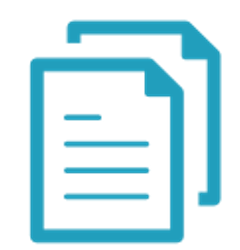 Please note this consultation has now closed. If you submitted a representation this will be considered before a decision is made. Our parking review reports will be available when the final reports have been created so please check for updates.
---
During the first stage of our review, officers investigated on-street parking issues and opportunities. They shared their findings with borough and county councillors and drafted proposals for improvements.
We presented the proposals at the Guildford Joint Committee meetings in November 2020 and March 2021. The Committee have agreed that we can formally advertise our proposals.
Formal consultation
As we enter the formal consultation stage of our review, we are asking for your feedback. Your feedback will help inform our decisions.
Do you support or oppose the proposals or do you think we could improve them by making changes?
What we have to consider
The introduction or amendment of parking restrictions has the potential to create difficulties. In some cases these could be:
the availability of parking reduces
the use of spaces becomes less flexible
parking issues get displaced to nearby areas
To help prevent this we need to consider wider locations as well the central location. Changes need to improve present issues but also prevent them moving elsewhere. We need to balance this without being too restrictive to other residents and road users.
Help us to make the changes you want to see. It may be several years before we look at parking restrictions in these areas again.
Our proposals
Below is a list of affected roads and the proposed changes to controls.
Ash - no waiting at any time double yellow line proposals
Burpham - no waiting at any time double yellow line proposals
Christchurch - no waiting at any time double yellow line proposals
Guildford town centre controlled parking zone - electric vehicles charging place
Guildford town centre controlled parking zone - removal of parking bay for access
Guildford town centre controlled parking zone - various amendments to existing restrictions
Guildford town centre controlled parking zone - pay by phone option on-street
Onslow - electric vehicle charging place
Stoughton - formalisation of disabled parking bay
Public notices for amendment orders, statements of reason and traffic regulation orders
Viewing documents in person
You can make an appointment with us to view the following documents, free of charge:
the draft order (with plans showing the details of proposed controls)
a statement of the council's reasons for proposing the order
the existing consolidation orders (as amended)
Our address is: The Parking Office, Guildford Borough Council, Bedford Road, Guildford.
Appointments are available between 9.00am and 4.30pm Monday to Friday.
To make an appointment, contact our customer services team on 01483 505050.
You can also view the documents at the locations below during normal opening hours:
Guildford Library, North Street, Guildford
Ash Library, Ash Street, Ash
Horsley Library, Station Parade West, East Horsley
Giving feedback
When giving feedback you must give reasons for why you are objecting to or supporting a proposal. You must quote the reference LH/21/0001-3 in the subject header of your letter or email.
The deadline for feedback is Friday 28th May.
You can send your feedback by letter to:
Parking Lead, Guildford Borough Council, Parking Office, Laundry Road, Guildford, GU1 4PX
Or by email to: parkingrepresentation@guildford.gov.uk
Your privacy
The Parking Lead will review your feedback in consultation with the Chairman/Vice-Chairman of the Guildford Joint Committee and relevant borough and county councillors.
Our report will be a public document. We will not publish your name and address but we will publish your feedback.
If you give feedback about how the proposals will affect your property, your property could be identifiable from your comments.
Our privacy guidance will tell you more about how we use your personal information. For concerns not covered by our guidance, contact Lisa Haydney on 01483 444559.
Final decisions
The Chairman/Vice-Chairman of the Committee are responsible for final decisions on proposals. They will decide if proposals should proceed as advertised or with minor amendments. They can also choose to refer feedback to a full meeting of the Guildford Joint Committee.
If a proposal requires major amendments, it may need to be re-advertised. The Committee may choose to defer the proposal to a future review. It could also choose not to proceed with any changes.
If the Committee agrees to the proposals, we would expect to have them in place by mid-2021.
If you would like to keep up to date with progress, visit the Guildford Joint Committee website.