Help with food costs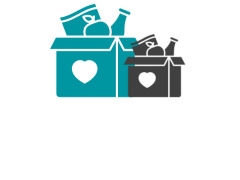 Community fridge
Our community fridge at The Hive is open for everyone. The fridge reduces food waste in the borough and celebrates sharing of quality food.
Find out more about our Community Fridge
Foodbanks available
Foodbanks offer emergency support to residents who are in food crisis.
Food charities and community organisations
Fareshare and Neighbourly take food that would go to waste and give it to local communities.
The Healthy Start scheme can help you buy food and milk if you're more than 10 weeks pregnant or have a child under four.
Food waste schemes
Too good to go is a food app. It offers leftover food at a discount price from restaurants and cafes that would otherwise be thrown away.
Olio is a food app. It connects neighbours with each other and with local businesses so the leftover food can be shared not thrown away.