You are here:

Privacy statements
Privacy statements
The following explains how we use your personal information at Guildford Borough Council. We provide a more detailed privacy notice whenever we collect your personal information.
Why do we hold personal information?
We keep personal information about you so that we can:
Provide the services you need
Collect Council Tax or rent
Assess the correct level of benefit for your needs
Give you up to date information about our services
Who do we share this information with?
We may share information you provide with other agencies involved in providing services to you or with other Council departments, if you have agreed to this or if we have to do so legally. The information we share will only be the minimum amount necessary so that we can provide services.
We may also reveal your personal information to:
Government departments if we have to do so legally
Other local authorities when you have moved from one area to another and the new authority needs confirmation of the services you are receiving
We often have to provide information to other agencies for statistical research. However, when we do this we make the information anonymous first. This means it doesn't include anything that could be used to identify you - such as your name and address - unless you have given us your permission to share that information.
In a small number of cases, we will share information with the police (an example being CCTV images). However, we would only do this to help prevent or detect a crime.
How do we keep information and who is responsible for it?
We hold the information confidentially on secure computer networks, some of which are provided by our trusted partners under a contract in line with the Data Protection law*. We may also hold information in secure manual filing systems.
Each Council department, which provides services to you, is responsible for maintaining your records and keeping them secure.
Our employees have a duty of care when using your personal information. This includes respecting your right to confidentiality and making sure that we use information and give it to others only if we have to in order to carry out the service being provided or because we have to legally.
*On this website Data Protection Law refers to the General Data Protection Regulation and the Data Protection Act 2018
How to access your personal information
You are able to submit an online request to access certain information, for more information please read the Your rights section.
Using our websites
For information about your privacy when browsing our websites please read Understanding Cookies
Privacy compliance
We are voluntarily committed to a self-assessment procedure subject to independent supervision by the Information Commissioner's Office.
Self-assessment procedure and privacy support
Information Rights Officer
Guildford Borough Council
Millmead House
Millmead
Guildford
Surrey
GU2 4BB
Tel: 01483 505 050
Fax: 01483 444 444
Email: iro@guildford.gov.uk
You can also get more information on data protection legislation from:
The Office of the Information Commissioner
Wycliffe House
Water Lane
Wilmslow
Cheshire
SK9 5AF
Tel: 01625 545 745
Information Commissioner's Office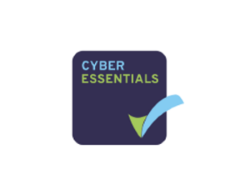 Related pages