Greenark - Stoke Park's Community Hall
This very popular hall is located in Lido Road GU1 1HB and is frequently used for fitness classes and parties.
Among other activities, Greenark can be used for yoga, dance, martial arts and children's parties.
We take regular bookings during the week and occasionally at the weekend. The Greenark is opened and locked by our Rangers Service in accordance with the time of your booking. The Rangers' on-call number is 07880 784947.
At the Greenark:
You can seat up to 50 people, auditorium style, for a talk or presentation
A kitchen is available for making refreshments
There is plenty of parking with three spaces within the complex for disabled users and a free public car park at the rear of the building.
Please note that this venue does not hold a licence for entertainment or alcohol.
Greenark is not available to hire on Christmas Day.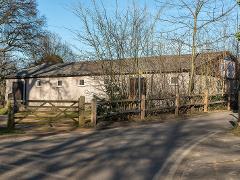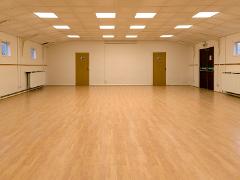 Pricing
Charges from April 2017 - March 2018
Business/commercial rate: £23.00 per hour or part.
Community rate: £19.50 per hour or part.
If you have any questions, wish to view the building, check availability please contact us via:
Email: parks@guildford.gov.uk
Telephone: 01483 444 718
How to book
Email parks@guildford.gov.uk with the date of hire, access and finish times, table/chair requirements, invoicing address and contact details.

A member of the Business Support Team will acknowledge receipt of your email and book the venue if available.
Location
Greenark Community Hall, Lido Road, Guildford, GU1 1HB
Translate
Twitter feed
GuildfordBC
@GuildfordBC
FREE creative local workshops for all the family at the 'Big Draw 2017' festival, running til 29 October. Details:… twitter.com/i/web/status/9…
1 hours ago
GuildfordBC
@GuildfordBC
RT @Surrey_Matters: Do you know how to Eat Out Eat Well? Find local cafes serving health food at half term at bit.ly/eatouteatwell @Buck…
5 hours ago
Follow
Contacts
Parks and Leisure Services

Opening hours for the Parks and Leisure Services office are: Monday to Thursday 8.30am to 5pm; Fridays 8.30am to 4.30pm

Mobile:

Ranger Team hotline: 07880 784947
Greenark - Stoke Park's Community Hall