New starter welcome pack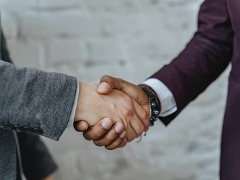 To prepare you for your first day, read the information below. To learn more about us before you start, read the

corporate plan [53.09MB].
Getting started
Print and complete the following forms and return them to:
Guildford Borough Council, Human Resources, Millmead House, Millmead, Guildford, Surrey, GU2 4BB
Call Human Resources on 01483 505050 if you need a hard copy or any help completing the forms.

Bank account form [10.62KB]

HMRC starter checklist form [268.74KB]

Emergency contact form [86.96KB]

Local government new starter pension information [366.56KB]
Optional forms

UNISON new joiner form [602.6KB]

Spectrum concession scheme form [262.2KB]
The following forms are only applicable to employees at band 6 and above.

Register of external interests form [99.6KB]

Private medical healthcare scheme terms and conditions [339.77KB]

Private medical insurance application form [77.99KB]
Useful information

Staff information booklet [424.5KB]

Internal Communications Charter - employee summary [136.7KB]

Employee Assistance Programme introduction and FAQ letter [189.28KB]

Employee Assistance Programme leaflet [485.08KB]

Employee benefits scheme [103.28KB]

Continuous service guidance [162.67KB]
Human Resources privacy statements
Contact us
If you have any queries before you start, call Human Resources on 01483 505050.
Videos