The Mount
Visiting The Mount
The Mount is a grassland hillside a short walk from Guildford Town Centre. It has unobstructed panoramic views of the town and surrounding areas. There is a small ash and oak woodland called Henley Wood.
Location
The Mount
Guildford
GU2 4RH
Parking
There is no car park at The Mount.
On street parking is available along Wodeland Avenue and surrounding roads (restrictions apply).
Things to see and do
take in the panoramic views of Guildford
dog walking
skylarks regularly nest in the long grass during summer months. Remain on the footpaths
Follow the The Countryside Code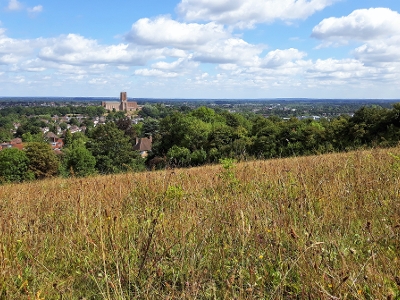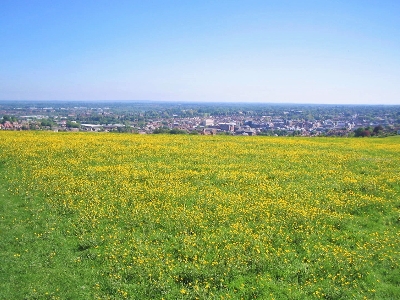 Conservation work
we use cattle grazing for habitat management
ragwort and hawthorn control is carried out every year. We do this by pulling it up, chemically spraying or cutting
a ride through Henley Wood is cut back during the winter. Sapling trees are cut to prevent the woodland spreading into the Grassland
footpaths across the site are mowed during summer. This helps to keep people on footpaths and protect ground nesting birds