Guildford Museum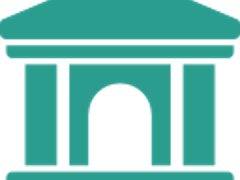 About Guildford Museum
Guildford Museum is located within historic buildings next to Guildford Castle Grounds.
The museum is free to visit and is home to a permanent collection of objects from Guildford and the surrounding Borough, dating from prehistoric times to the present day.
The museum also runs a variety of changing exhibitions. Find out what's on at Guildford Museum.
History of Guildford Museum
Guildford Museum is formed of four main buildings, with various smaller additions. These buildings, Castle Arch House, 48 Quarry Street, the gallery extension and the Muniment Room, date from the mid-16th century to the 1920s.

Castle Arch House is partly built using the walls from the gatehouse to the castle. The sheriff of Guildford Castle built the gatehouse in 1256. You can still see the remains of the arch that was part of the gateway.

The museum buildings have had various uses over the years. Castle Arch House was a high-class family home but was later split into five cottages. For many years, a girls' school used 48 Quarry Street and where the Muniment Room was once a garage.
Image Right: Watercolour of Museum front by Henry James Sage (1868 - 1953).
Image Left: Opening of new museum building 1911.
Watch this short video to find out more about the buildings that form Guildford Museum. The video was created with the help of our skilled volunteers.
Visiting Guildford Museum
Opening times
Guildford Museum is open Wednesday to Saturdays, 12 noon to 4.30pm (last entry 4pm)
Address
Guildford Museum
Castle Arch
Quarry Street
GU1 3SX
Admission
Guildford Museum is free to enter.
Contact
Email: heritageservices@guildford.gov.uk
Phone: 01483 444751
Getting here
Car
There are various car parks and on-street parking places in Guildford town centre. Find out more about Guildford's car parks and Guildford's on-street parking.
Blue Badge holders can park at the metered parking almost opposite the museum in Quarry Street. There is a dropped kerb at the junction with Castle Street. Find out more about Blue Badge parking in Guildford.
On Foot
Guildford Museum is about 200 metres from the bottom of Guildford High Street.
The High Street is pedestrianised between the following times:
Monday to Friday: 11am to 4pm
Saturday: 9am to 6pm
Sunday: 12noon to 5pm
Public transport
Bus
Guildford Museum is about 500 metres from the Friary Bus Station. There is a step-free route across two roads and through White Lion Walk shopping centre.
Train
Guildford Museum is about 750 metres from Guildford Railway Station, on the South Western Railway line from London Waterloo to Portsmouth. There is a step-free route from the station across the River Wey into the town centre but with several roads to cross. This can be partially undercover by walking through The Friary and White Lion Walk shopping centres.
View
Guildford Museum
in a larger map
Access Information
Our access guide will help you plan your visit to Guildford Museum. It gives details on how we can make your visit easier and more enjoyable especially if you are disabled or have particular access needs. We also want to let you know in advance about the things that we haven't yet been able to change to improve access.
Read our Guildford Museum Access Guide
What's on at Guildford Museum
Visit our free displays and changing exhibitions.
Explore our local history from the age of prehistoric man to modern life and times.
Discover more about famous people connected with Guildford and Surrey, including garden designer Gertrude Jekyll and author Lewis Carroll.
Enjoy our unique collection of needlework and toys.
As well as free displays and exhibitions we have a programme of events and activities for all ages, and a special offer for schools .
Find out what's on at Guildford Museum