Update 4 July. The tennis courts can be booked up to Sunday 12 July. For more information see our Sports pitches and courts page. The toilets are open.
Stoke Park trim trail opened as of Saturday 4 July.
Restrictions are being lifted over the coming weeks, but other pitches and courts, the paddling pool, Visitor Point and mini golf all remain closed at this time. We will let you know as soon as they re-open. Our parks and countryside areas are still open for you to enjoy.
Stoke Park
Guildford's largest park, which has retained its Green Flag Award winning status this year, has plenty of beautiful open green space, a fully-equipped children's playground, skate park, paddling pool, boating pond and minigolf course.
Opening times
Mini golf is currently closed.
The paddling pool is currently closed.
The Visitor Point is currently closed.
50 hectares of open green space
Children's playground - Recommended ages 4 - 8.
Group activities and events - Stoke Park is home to many of Guildford's outdoor fitness and exercise sessions.
If you run fitness sessions or outdoor exercise classes and wish to use Stoke Park, please fill out our
fitness application form. [206KB]
Model boating pond - the boating pond is open.
Skate park - Located behind Guildford College, the skate park has quirky features and tons of flow.
Fitness trail - The Stoke Park fitness trail has been refurbished. The solid timber frame now includes newer versions of the equipment and signs explaining how each piece of equipment should be used. The surface below the equipment is a rubber mulch.

Paddling pool - The paddling pool is now closed.
Mini golf - Our mini golf course in Stoke Park Gardens has 18 holes. Mini golf is currently closed.
Please note, mini golf will be closed in bad weather. Prices are: adults £4.50; under-16s £3.00; group ticket £12.50 (two adults and three under-16s). For more information, or to check availability, please call the Rangers Service on 07880 784947 or Parks and Leisure Services on 01483 444718.
Visitor Point - The Visitor Point is currently closed.
Sports
All of the sports facilities at Stoke Park are
available to hire
by organised clubs and individuals alike.
These details may change subject to demand.
Football - 4 full size (11-a-side) grass football pitches, 2 9-a-side grass football pitches and a 7-a-side (junior) grass football pitch.

Rugby - 3 full size rugby pitches.
Cricket - 2 cricket pitches.

Lacrosse - 3 lacrosse pitches.

Rounders - 6 rounders pitches.

Tennis - 3 tennis courts and 1 tennis / netball court.
Booking the tennis courts
All tennis court bookings must be made in advance during office hours, (Monday - Thursday 08:30 - 17:00, Friday 08:30 - 16:30).
Players will be issued with a code to unlock the gate at the time of booking the court.
Access to Stoke Park Tennis Courts will be from Nightingale Road car park only, all other facilities in Stoke Park Gardens remain closed. The toilets near the tennis courts are closed. Please use the toilet facilities in the Nightingale Road car park, before making your way to the courts.
For further information on how to book, please see our Sports pitches and courts page
Please note: our Ranger Team are not able to take bookings out of office hours or collect cash on the day.
Events
You can hire the park for your commercial or community events. Recent events include music concerts, food festivals, outdoor cinemas, community fetes and sponsored walks. If you would like to discuss your event plans please see our page about the hire of public parks and open spaces.
If you want to know what events are taking place, please see what's on in Visit Guildford.
Playground
Children's playground, recommended age 4 - 8.
Swings

Slide

Helter Skelter

See-saw

Springers

Whizzer

Multi-play
Facilities
Public toilets

Pavilion with changing rooms and toilets - available to sports hirers only
Parking
Guildford College Student Car Park (GU1 1EZ) can be used after 6pm week days and is open to the public all day during weekends and college holidays. Enquiries regarding the college car park should be directed to Guildford College.
Nightingale Road Car Park (GU1 1ER) which is accessible via Stoke Park's Home Farm entrance, has a four hour free parking limit between 6am to 6pm. Parking can be extended up to seven hours for £5 and £9 for over seven hours.
Lido Road Car Park located at the end of Lido Road (GU1 1HB) has a four hour free parking limit between 6am to 6pm. Parking can be extended up to seven hours for £5 and £9 for over seven hours.
Burchatt's Farm Car Park (GU1 1TU) is accessible via Stoke Park's Burchatt's Farm Gate entrance.
Blue Badge holders can park in any bay, without payment or time limit.
Visit our car parks page for more information on parking.
Location
Nightingale Road, Guildford, GU1 1ER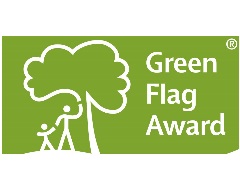 Friends of Stoke Park
Join the Friends of Stoke Park email list by emailing parks@guildford.gov.uk
---
Stoke Park masterplan
A project board has been set up to progress the masterplan. The first stage will be to create a detailed brief based on the outcomes from the Stoke Park consultation. This will form part of a tender for a landscape architect later in 2020.
View online the
summary report of the findings. [50.42KB]
Related pages
Translate
Twitter feed
Follow
Links
Contacts
About

Opening hours for the Parks and Leisure Services office are: Monday to Thursday 8.30am to 5pm; Fridays 8.30am to 4.30pm

Mobile

Ranger Team hotline: 07880 784947